Transportation
Eight rail transit lines will be built in Wuhu, Anhui province
The revised rail transit network accords with the spatial structure of Wuhu central city
The planned long-term track network of Wuhu City is composed of 4 track lines, and the planned long-term track network is composed of 8 track lines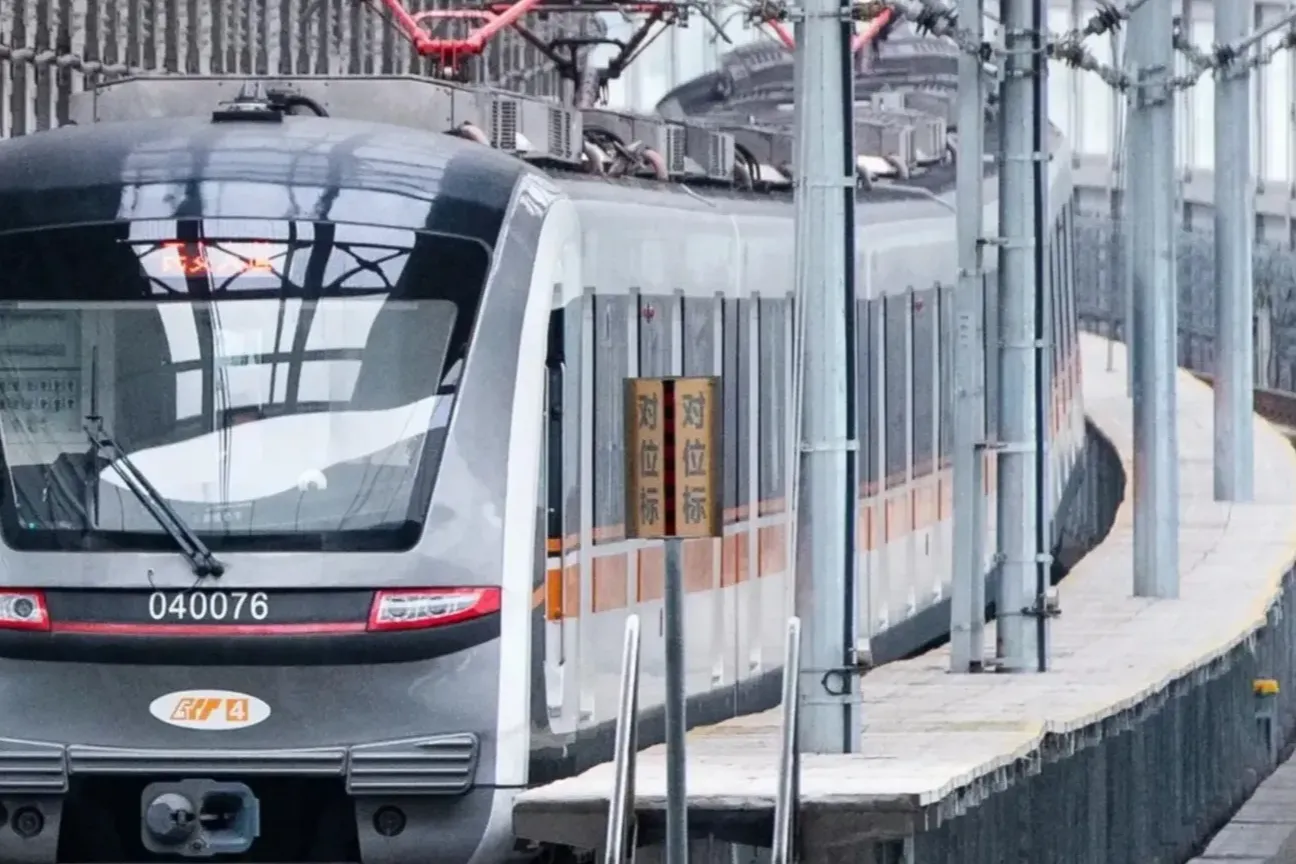 Reading this article requires
With the development of transportation in China and the continuous expansion of urban scale, the demand for rail transit is becoming more and more prominent. On June 1, 2023, the website of Wuhu Bureau of Natural Resources and Planning published "Notice Before Approval of Wuhu Rail Transit Network Planning (Revision)". According to the published planning information, the planned long-term track network of Wuhu City consists of 4 track lines and the planned long-term track network consists of 8 track lines.
It is reported that the provincial deputy centre city planning support wuhu and Yangtze river delta has the important influence of the construction of modern cities, and covers the main connection unreal city, south, interlingual transfer, bay area, numerous prosperous area.
Planning long-term track network
Is composed of four rail lines, respectively for rail transit line 1, metro line 2 and rail transit line 3 and line 4, rail transit line network overall size is about 186 km, wire mesh density of 0.31 km/km ⊃ 2; , there are 104 rail transit stations.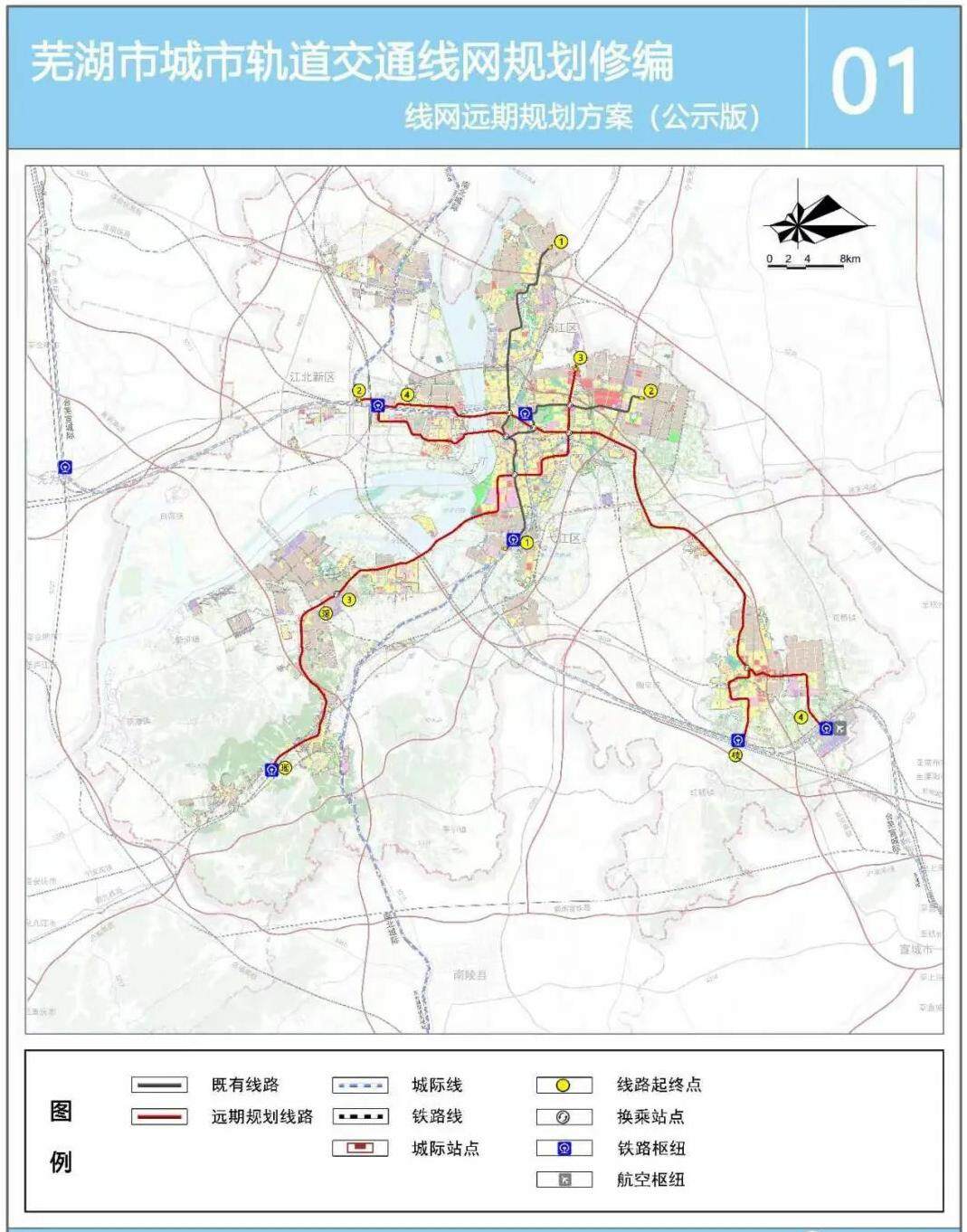 According to the detailed station arrangement of each line in the planned route diagram, the planned Line 2 Phase II terminus extends from Wuhu North Station to Jiangbei Hospital Station, intersects with Line 4 at Wuhu North Station, passes through Dalong Bay E2 Road station Convention Center station, passes through Wuhu Huangshan Road Crossing tunnel, connects Binjiang Station and reaches Jiuzi Square Station.
Line 4 from the wuhu north station avenue station, to cross the river by wuhu ocher mountain road, the tunnel across the river and the intersection of line 1 in ochre and road station, line 2 a and station in wuhu, and line 5 intersection in huizhou road station, tandem donghu lu station, line reached the historical mission airport station, and interlingual transfer feeder can reach the bay from the donghu lu station south station.
Plan the remote track network
It consists of 8 rail lines, compared with the long-term rail line network to increase rail transit line 5, suburban railway (track) S1 line, suburban railway (track) S2 line and suburban railway (track) S3 line, the total size of the line network is about 300.2km, a total of 142 rail transit stations.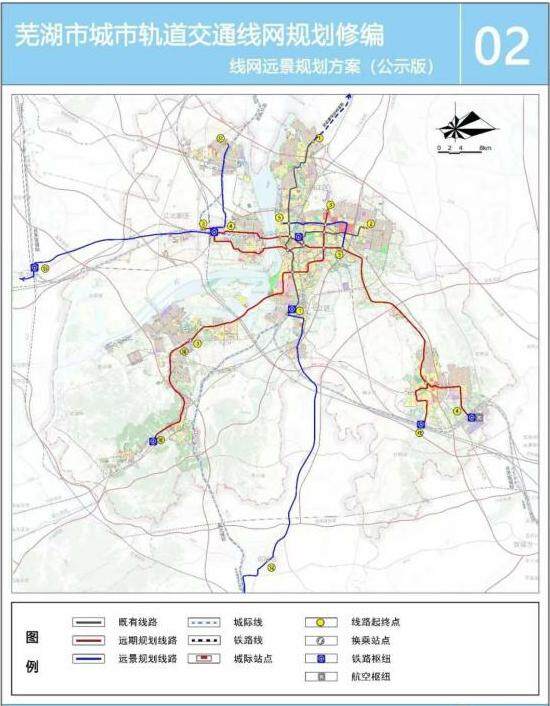 New Line 5, from the Yangtze Road station leads to the east-west, through Tingtang Park, Dayang Suo Park, Cheng Dongfang special tourist area, turn to the north-south direction in Fangte, through Weixing Sky City, Country Garden Golden Age, Poly Time impression, Dhata Ming Yue four seasons, high-speed times of Xuechao and other residential areas, to Huizhou Road station.
The revised rail transit network conforms to the spatial structure of Wuhu's central urban area with one bay and four poles. Encrypt the downtown line network to improve the service level of the rail transit line network; To realize the rapid connection between the main urban area and Wuxuan Airport, and strengthen the connection to the main transportation hub of Wuhu City; Combining with the planning of intercity railway, the timing of rail transit construction is adjusted timely, and the rail transit system with the integration of four networks is constructed. Editor/Xu Shengpeng
Comment
Please Login to post a comment