Construction Frontline
China Railway 10th Bureau Joint Venture Wins Order for Brazil Railway Project
China Railway 10th Bureau Joint Venture and Kazakhstan Company jointly obtain an order to build the Oeste Leste Railway in Brazil
The construction of the project will make a positive contribution to the effective utilization, output, and increase of employment opportunities of local resources
Reading this article requires
Recently, TCR-10, a consortium of China Railway 10th Bureau, and Tiisa, a local company in Kazakhstan, jointly received a major order from Bahia Minera ç ã o, a Brazilian mining company under the Eurasian Resources Group in Kazakhstan. The main content of this order is to construct the 127km section of the Oeste Leste railway.
According to Bahia News, the contract may be signed in the next two weeks, completing a railway section construction project of R $1.1 billion and approximately RMB 1.48 billion invested in the next 36 months. This 537 kilometer railway will serve 20 cities and transport 60 million tons of goods annually, transforming the state's mining industry.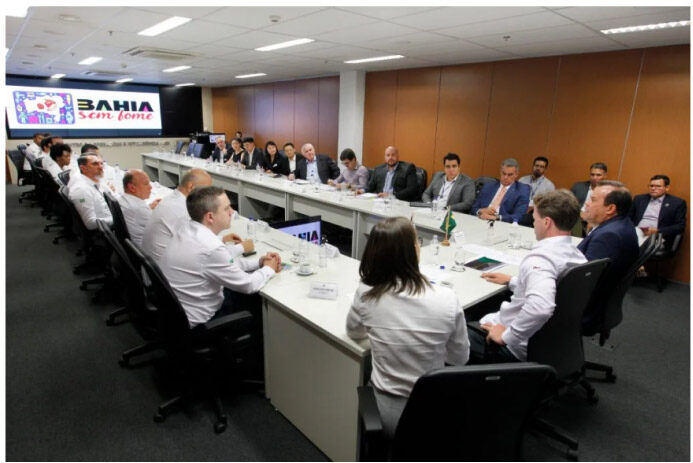 Bamin Company will invest 20 billion reais in the state, including the Pedra de Ferro iron mine in Caetit é, another railway, and the Porto Sul port complex.
The total design length of the Brazilian East West Railway is 1527 kilometers, and after the entire line is connected to the North South Railway in the city of FIGUEIROPOLIS in the state of Tocantins. It is divided into the following three sections:
FIOL 1: From Ilh é us in Bahia Oblast to Caetit é, with a total length of 537 kilometers.
FIOL 2: From Caetit é in Bahia Oblast to Barreiras, with a total length of 485 kilometers.
FIOL 3: From Barreiras in Bahia Oblast to Figuer ó polis in Tocantins Oblast, with a total length of 505 kilometers, construction has not yet begun.

Among them, Bamin and the federal government signed a franchise agreement for FIOL 1 in September 2021, with a franchise period of 35 years, a construction period of 5 years, and an operation period of 30 years. FIOL 2 and FIOL 3 are currently being evaluated by the federal government.Editor/Ma Xue
Comment
Please Login to post a comment