Petrochemical
The world's largest! Brazil's Buzius Deepwater Oilfield Successfully Launched
The project can produce 150000 barrels of crude oil and approximately 6 million cubic meters of natural gas per day
The project operates at depths of 1900 to 2200 meters and adopts a traditional deep water salt production system model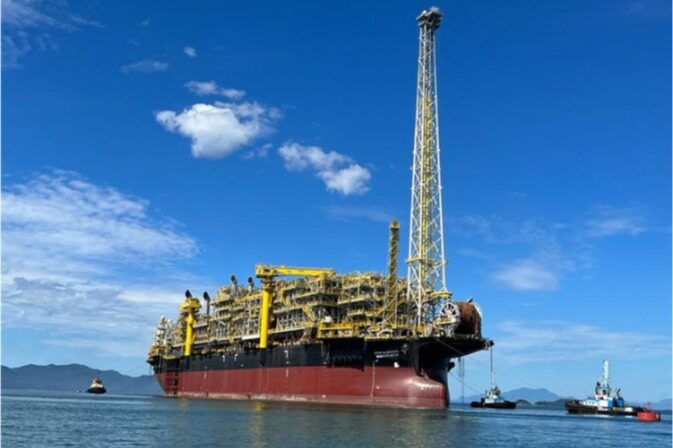 Reading this article requires
On May 31, 2023, the fifth phase project of the world's largest deepwater oil field, Brazil Buzius, was successfully put into operation with the participation of China National Offshore Oil Corporation. The oil field project is an important achievement of deepening practical cooperation between China and Brazil, and is of great significance for promoting sustainable economic and social development in Brazil and promoting international energy cooperation.
As the country with the largest economy and market size in Latin America, Brazil has abundant reserves of deepwater oil and gas resources and excellent endowments. The Buzius Phase V Project, which is put into production this time, is located in the Santos Basin in the southeast sea area of Brazil. The operating water depth is 1900 to 2200 meters. It adopts the traditional deepwater subsea production system mode, namely, floating production storage and unloading device+underwater production system. At present, it has five oil production wells and five Injection well, with a daily production capacity of 150000 barrels of crude oil and a daily production capacity of about 6 million cubic meters of natural gas.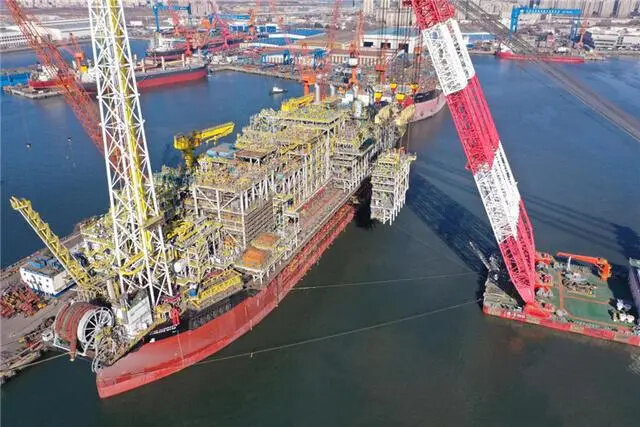 It is reported that the Buzius Phase V project is the first project to be put into operation in the oilfield after CNOOC's acquisition. It is a milestone achievement achieved by CNOOC based on Brazil's deep water oil and gas exploration and development, relying on strong Chinese manufacturing capabilities and a complete supply chain system, accurately grasping international cooperation opportunities, and contributing to the wisdom of CNOOC.
CNOOC attaches great importance to deep water technology innovation and implements an innovation driven strategy around the layout of the industrial chain. From the construction and commissioning of ultra deep water large-scale FPSOs, key technologies for vertical pipes, to underwater production systems and oil transfer barge technology, the company vigorously promotes the development of deep water oil and gas field development technology in multiple fields, continuously strengthens the characteristics of marine technology, continuously consolidates comparative advantages, and strives to create an innovative and leading energy enterprise.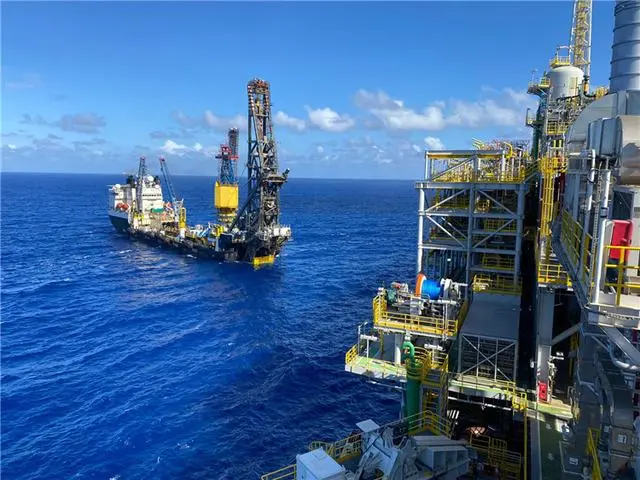 China National Offshore Oil Corporation (CNOOC) is targeting the forefront of innovation in the world's deepwater oil and gas development technology, continuously deepening communication and cooperation with world-class teams, and entering a new stage of independent research and development of multiple key core technologies. Among them, in response to the challenges of high risks and high investment costs in the export of deepwater crude oil, with the strong advice and promotion of CNOOC and its partners, we have successfully promoted operators to jointly complete the scientific demonstration and first application of deepwater oil transfer barge technology. CTV technology, as a global pioneering technology, solves the problem of exporting deepwater crude oil under harsh sea conditions. It is of great significance for the application and promotion of Brazil and other deepwater projects at home and abroad, as well as for cost reduction and efficiency enhancement. It has broad application prospects and enormous value worldwide.
The production of the Buzius oil field is an important achievement of China Brazil energy cooperation, which has played a positive role in promoting Brazil's sustainable development process, improving local people's livelihoods, driving local employment, engaging in public welfare undertakings, and promoting cultural exchanges. It has sown the seeds of friendship. CNOOC will take the opportunity of Brazil's ultra deepwater oilfield project cooperation to firmly promote the implementation of the company's international strategy, actively integrate into the new development pattern, continue to expand new space for international cooperation around the the Belt and Road construction, and will deepen cooperation with host countries in oil and gas resource development, scientific and technological innovation, green and low-carbon development, etc., to create opportunities and share development achievements in opening up. Editor/Xie Li
Comment
Please Login to post a comment