International
ACWA Power opens Saudi Arabia's first solar-powered desalination plant
The Jazlah Desalination project marks Saudi Arabia's first integrated desalination and solar photovoltaic power plant
The plant uses advanced photovoltaic and reverse osmosis technologies to reduce carbon emissions by 60,000 tons per year in support of the Kingdom's Vision 2030 program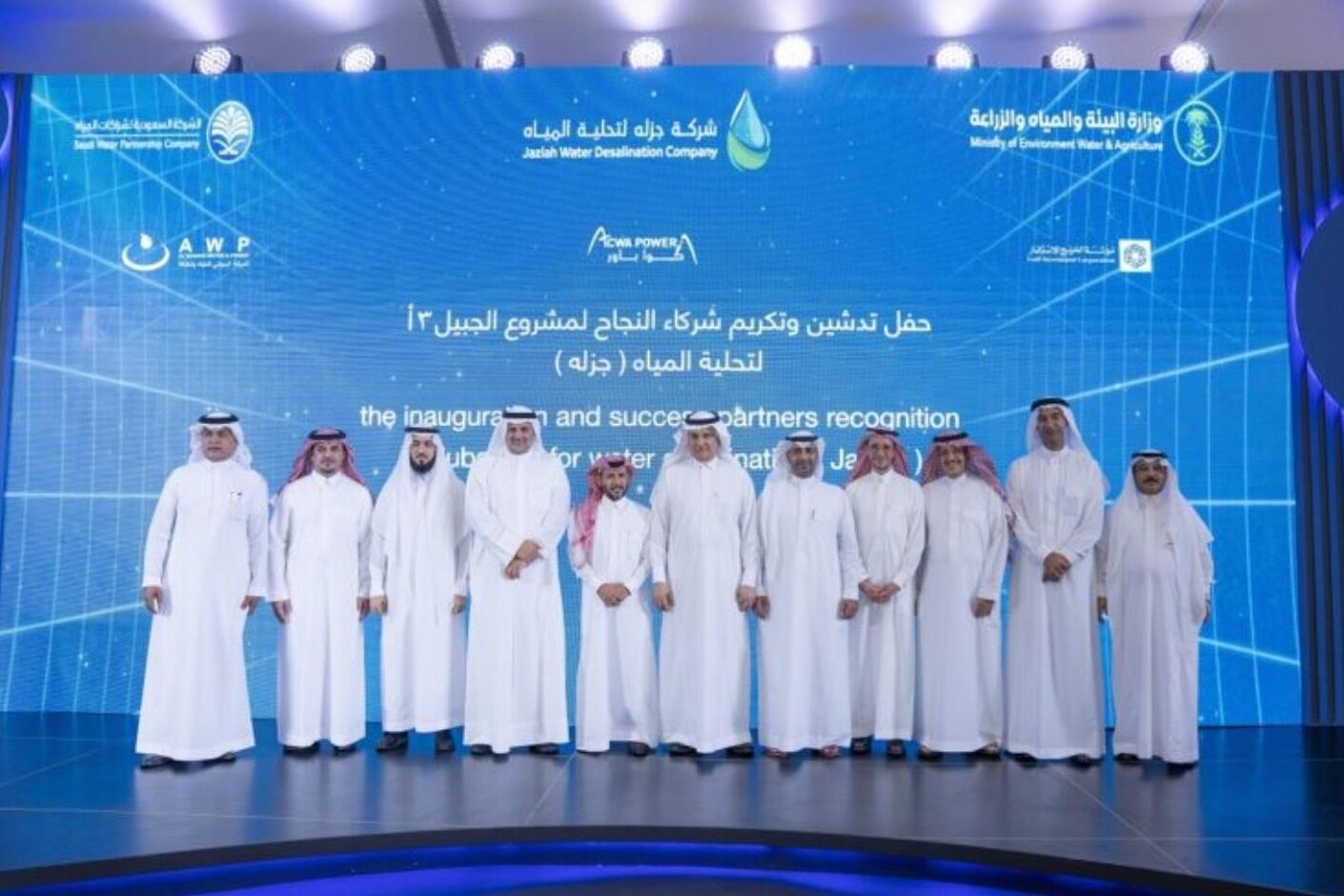 Reading this article requires
ACWA Power, together with Gulf Investment Company and AlBawani Water & Power, has opened the Jubail 3A independent desalination plant in Saudi Arabia. The inauguration marked the start of full-time operations for Jubail 3A IWP, having previously received a commercial operation certificate from the Saudi Water Partnership. Also known as the Jazlah Desalination Project, the $650 million Jubail 3A IWP is Saudi Arabia's first integrated desalination and solar photovoltaic plant.
It includes a 45.5MW solar photovoltaic power facility, which accounts for 20% of the plant's energy consumption, and uses reverse osmosis technology to provide clean water. The plant uses advanced photovoltaic and reverse osmosis technologies to reduce carbon emissions by 60,000 tons per year in support of the Kingdom's Vision 2030 program. With a production capacity of 600,000 m 3 per day of desalinated water, the project has reached a record efficiency of 2.8kWh/m 3 using water from Arabian Gulf seawater, the power company said.
Mohammad Abunayyan, Chairman of the Board of Directors of ACWA Power, said: "This is the latest world-class project that demonstrates our global leadership in desalination and our enduring commitment to cost leadership, social prosperity and national development. We extend our heartfelt thanks and appreciation to all those who supported us throughout the design, construction and commissioning phases. We now look forward to successfully operating it while advancing and completing more projects in Saudi Arabia, starting with the Rabigh 4 plant recently awarded to ACWA Power."
ACWA said the project achieved 40% local content, further enhancing its contribution to the growth of Saudi Arabia's domestic supplier and manufacturer ecosystem. In addition, the project employs 100 percent of Saudi nationals and further promotes the growth of a skilled and educated workforce under the Partner University program. The program provides training for university students so that they can acquire the necessary skills and expertise and help them easily find a job after graduation.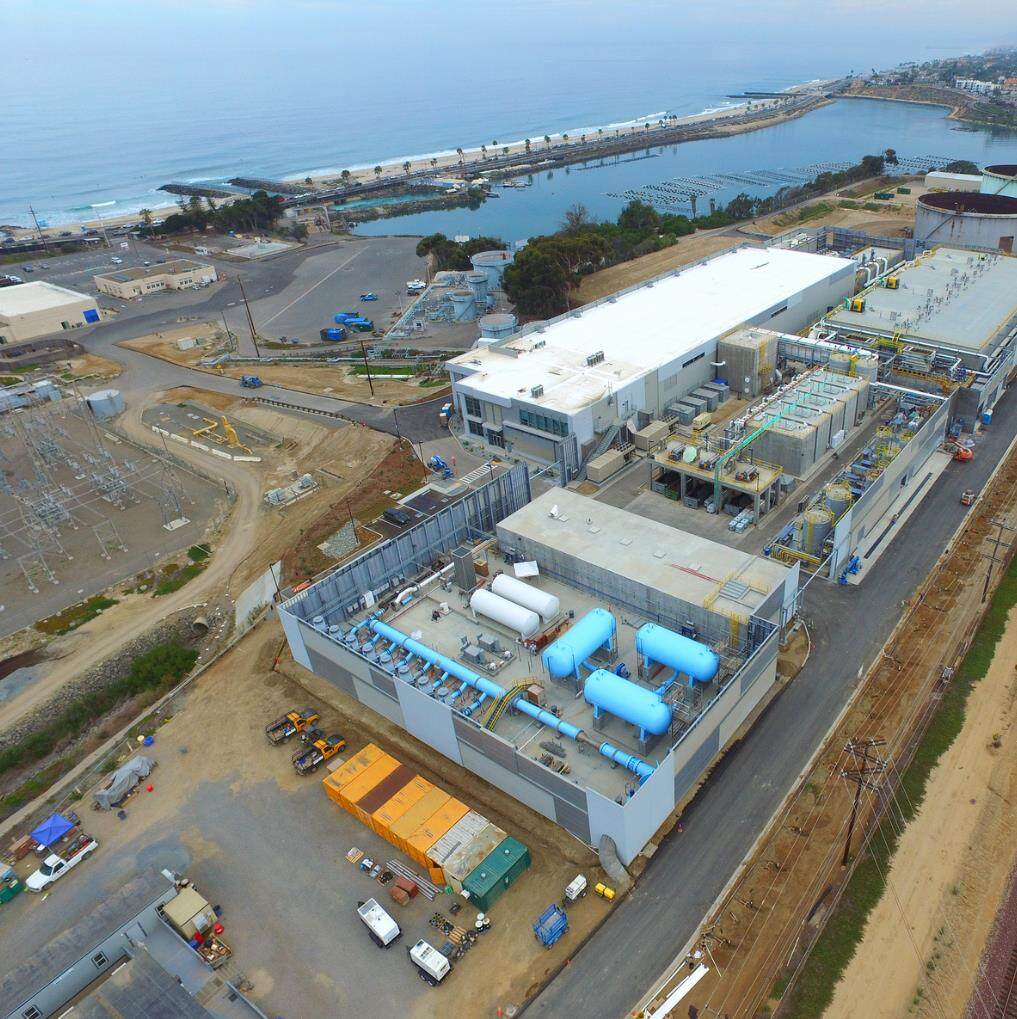 The Jazlah Company project is being developed by a consortium which is 40.2% owned by ACWA Power, 40% owned by Gulf Investment Corporation and 19.8% owned by AlBawani Water & Power. The project is being executed by an EPC consortium consisting of China Power Group, Sepco III, Lantania and Abengoa, with SWPC as the offtaker.
Khalid Al-Quraishi, CEO of the Saudi Water Cooperation Company, said the project, which has a daily capacity of 600,000 cubic meters, marks the first public-private partnership desalination scheme in the eastern region with the world's lowest tariff of 1.54 riyals per cubic meter. This extraordinary project is a testament to the dedication and collaboration of the consortium comprising ACWA Power, Gulf Investment Company and Al Bawani Hydro, who have worked tirelessly over a challenging 30 months to bring the plant into operation.
Abdulrahman bin Abdul Mohsen Al-Fadhli, Saudi Arabia's Minister of Environment, Water and Agriculture and Chairman of the Board of the Saudi Water Partnership, said the project will directly address the needs of Riyadh and Qasim regions, as well as develop this important sector and improve the quality of its services. In addition, it will optimize spending efficiency and leverage the private sector's expertise in construction, operations and management, thereby increasing its contribution to the development of the sector, which is one of the goals of the Kingdom's Vision 2030.Editor/XingWentao
Comment
Please Login to post a comment