International
Kazakhstan signed a strategic agreement with Georgia
Kazakhstan and Georgia will cooperate to launch a modern multimodal logistics hub project on the Black Sea coast
The construction of the project will become an important relay station on the trans-Caspian international transport route and enhance Georgia's international transport capacity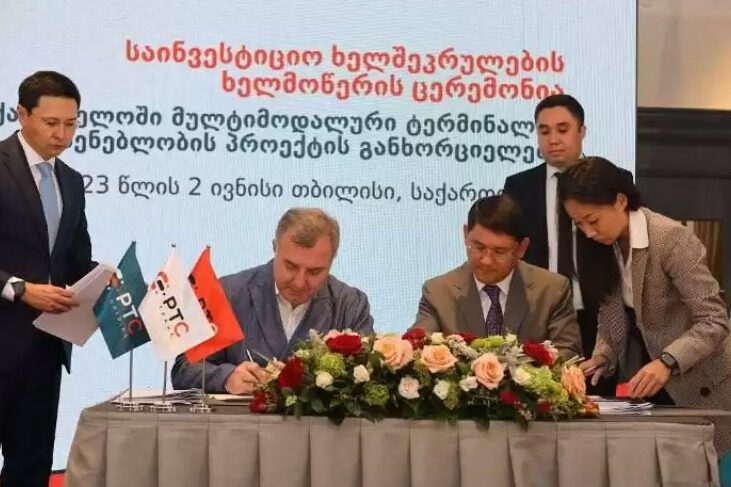 Reading this article requires
A new investment cooperation agreement has been signed between Kazakhstan's PTC Holding and a Georgian partner. According to the cooperation agreement, Kazakhstan and Georgia will cooperate to launch the construction of a modern multimodal logistics hub project in the city of Poti on the Black Sea coast.
The project will not only provide hundreds of jobs during the construction phase, but also further deepen the cooperation between Kazakhstan and Georgia in economic trade and logistics.
Through this hub, a new transportation corridor will be able to serve entrepreneurs. The route starts from Kazakhstan, goes through the Caspian Sea, Azerbaijan, Georgia and the Black Sea, and sends goods to any place in the world. At the same time, return goods are sent from all over the world to the logistics hub in the port of Poti, from where they are transported by rail to Kazakhstan and Central Asian countries.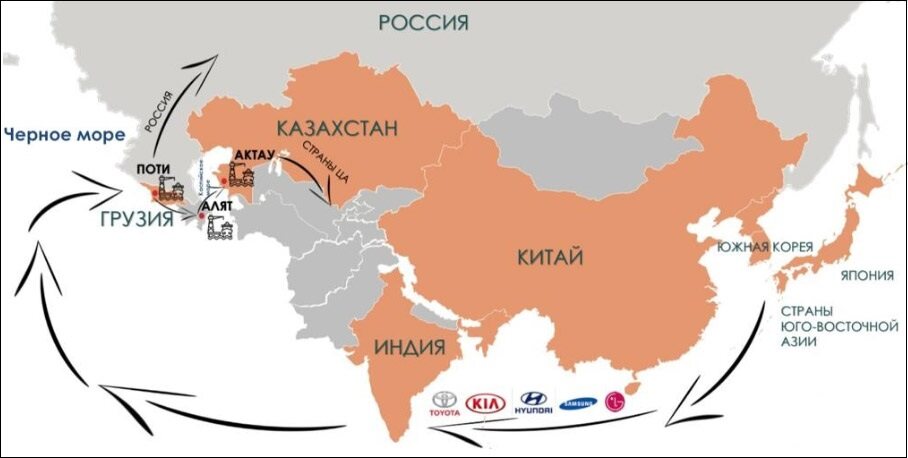 Given that bulk goods in Asia are still mainly transported by sea, the new logistics hub project is expected to greatly reduce the time and freight costs of transporting overseas goods into Kazakhstan once completed. For the average citizen of Kazakhstan, this will also mean access to a wider range of goods in a shorter period of time at a more affordable price, with more convenient and faster access.
According to the chairman of PTC Holding company, Temur Karabayev, PTC Holding company has built a multimodal logistics hub at the Dostek port on the Kazakhstan-China border that can handle 320,000 TEU of goods annually, and has branches in Shanghai, China and Istanbul, Turkey.
He pointed out that Kazakhstan's goods and raw materials are currently flowing to the world market through the Black Sea, but only maintain a single export, its logistics costs can not well meet the needs of global customers, including Kazakhstan's own customers. However, through this project, the return of goods in Asia, especially Southeast Asia, will be achieved, and the cost of goods transportation will be able to decrease significantly.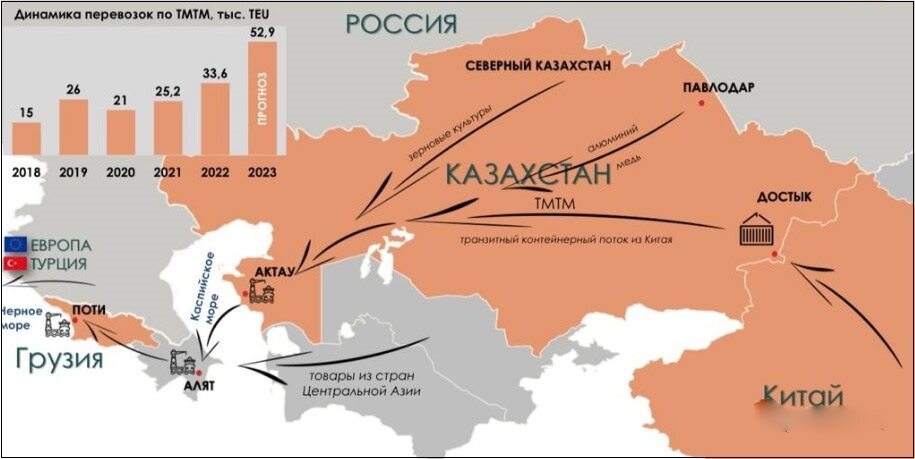 Kazakh President Tokayev has previously repeatedly stressed the importance of developing the potential of trans-Caspian international transport routes, and publicly stated at the Central Asia China Summit in May 2023 that efforts should be made to develop trans-Caspian multimodal transport routes to increase transit transport between Europe and Asia.
The logistics hub built by Kazakh enterprises in Poti, Georgia, is expected to handle 80,000 TEUs per year initially, of which 50,000 TEUs will be transported to Kazakhstan via the trans-Caspian international transport route.
At the same time, with a further increase in freight traffic in the future, it will become an important relay station for trans-Caspian international transport routes, thus increasing Georgia's attractiveness as a country with international transport corridors, including port infrastructure.Editor/Ma Xue
Comment
Please Login to post a comment