Mine
Zoomlion Heavy Industry Products Assist Mining in Indonesia
Indonesia has abundant coal resources, with coal bearing basins distributed in the central and southern parts of Sumatra Island
Zonglian Heavy Industries ZE215E excavator has the characteristics of green efficiency, reliability, durability, intelligence, humanity, safety and comfort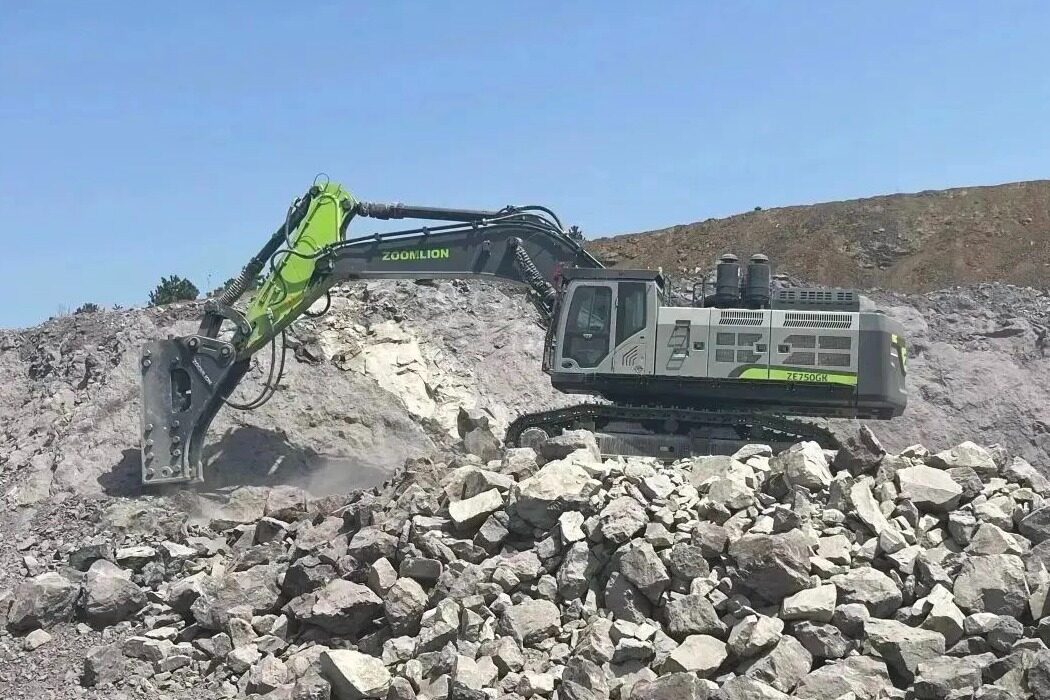 Reading this article requires
Recently, more than 30 Zoomlion products were delivered in bulk to customers in Lahart City, South Sumatra Province, Indonesia, and they are about to go to the local mine to "dig gold". In the Indonesian region, Zoomlion devices have a good reputation and have achieved mass sales multiple times.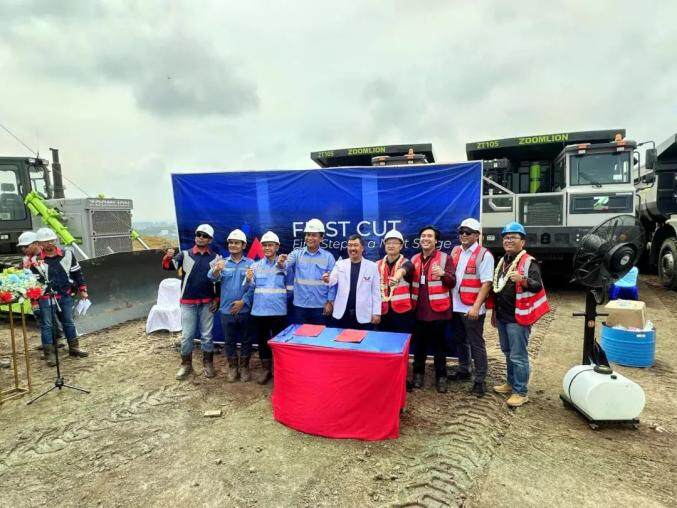 Zoomlion Product Batch Delivery Ceremony Site
The more than 30 products delivered this time include popular overseas celebrities such as ZE750 mining excavators, ZT105 mining dump trucks, ZE215E excavators, ZD220 and ZD320 bulldozers, with a total order amount exceeding 60 million RMB. Al Andi Asmara, the customer representative and head of the South Sumatra Coal Mining Association, said, "Zoomlion's products are well-known overseas and we hope to have more and deeper cooperation with Zoomlion in the future
It is understood that Indonesia has abundant coal resources, with the main coal bearing basins distributed in the central and southern parts of Sumatra Island. Lahart City is located in South Sumatra, with abundant coal resources and convenient sea transportation, making it an important location for mining coal resources in Indonesia. After this delivery, these products will directly enter the coal mine operation, helping customers create greater value.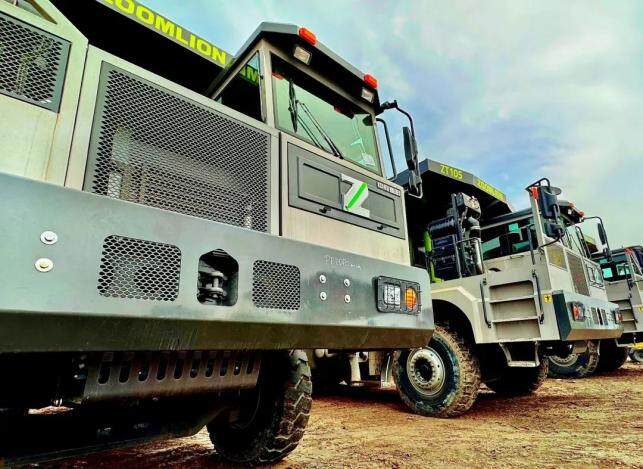 Partial Zoomlion products delivered in bulk
Taking ZT105 mining dump truck and ZE215E excavator as examples. ZE215E excavator is one of the main products of Zoomlion earthmoving machinery at sea, with characteristics such as green efficiency, reliability and durability, intelligence and human nature, safety and comfort. The overall quality and performance have reached industry-leading levels. ZE215E is renowned for its powerful and fuel-efficient performance. The core components such as the main pump, main valve, oil cylinder, and reducer are made of internationally renowned brands, ensuring an ultra long service life and reliability. The entire machine is designed specifically for high temperature resistance, dust prevention, and waterproofing, making it very suitable for the local mining conditions in South Sumatra. At the same time, it can also achieve "one-stop" maintenance, effectively ensuring equipment attendance.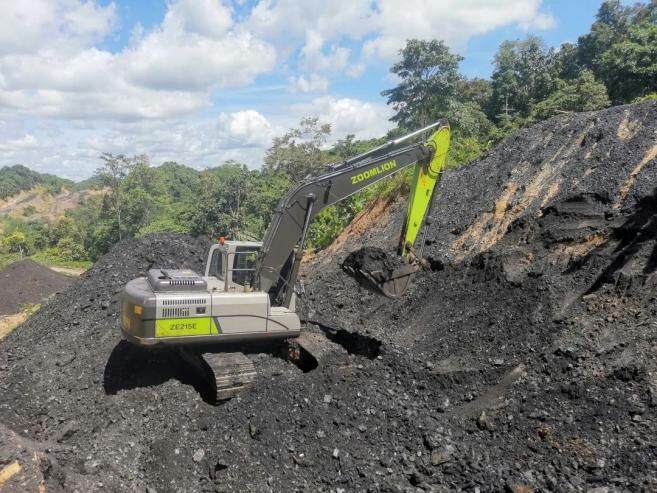 ZoomlionZE215E excavator is being constructed locally
And the ZT105 mining dump truck is a popular product among local customers, which has performed outstandingly in previous operations and won many praises. Compared to products of the same level, it not only has more packaging, higher efficiency, lower fuel consumption, and extremely high cost-effectiveness, but also can easily cope with various working conditions. The durability and attendance rate of the vehicle have long been tested in the local area and are highly recognized.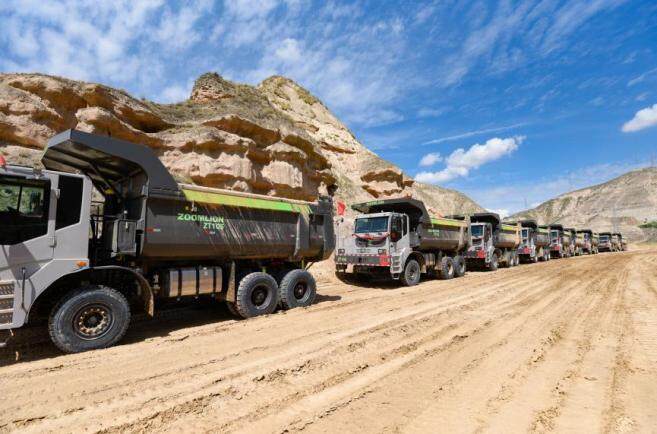 ZoomlionZT105 mining dump truck construction overseas
In recent years, Zoomlion's Indonesian subsidiary has established offices in important cities such as Bali and Jugang in Sumatra. The localization strategy has been further deepened and implemented, with sales, spare parts supply, and service networks continuously improving, and market share continuously increasing. In 2022, the company's sales performance in Indonesia, India, the United Arab Emirates, Saudi Arabia, Türkiye and other countries and regions along the the Belt and Road will grow by more than 100% year on year.
In the future, Zoomlion will continue to seize opportunities, deeply cultivate the local market, and continue to create greater value for customers with high-quality, efficient, and highly reliable construction equipment. Editor/Zhao E
Comment
Please Login to post a comment