Mine
Yu Jianfeng went to Namibia to investigate the Rosin uranium mine
China and Namibia have conducted fruitful cooperation in the field of uranium resources
The Rosin uranium mine has made important contributions to the economic and social development of Namibia, and has received high praise and widespread praise from various sectors in Namibia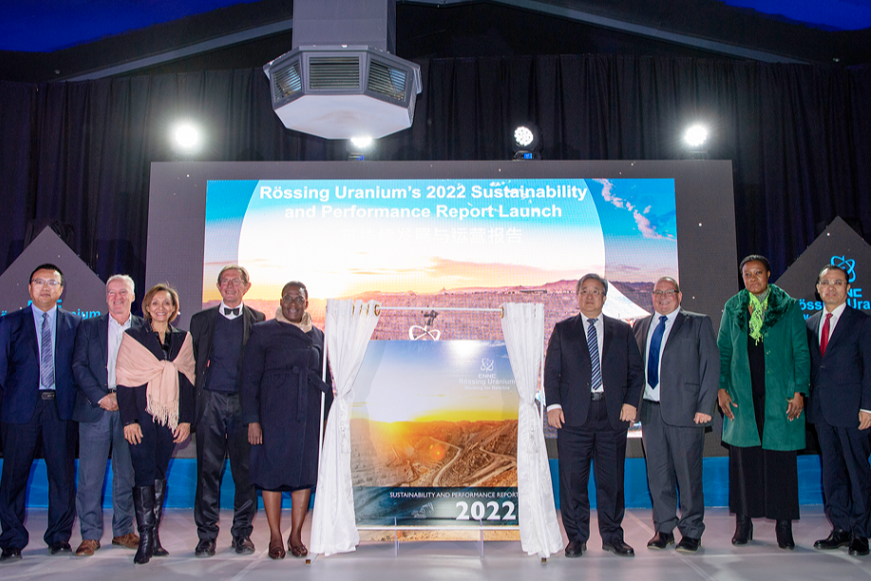 Reading this article requires
To further promote cooperation in mining and energy between China and Namibia, from June 3 to 6, 2023, Chairman of China National Nuclear Corporation, Yu Jianfeng, led a delegation to visit Namibia and met with Deputy Minister of Mines and Energy of Namibia, Helenga, and Chinese Ambassador to Namibia, Zhao Weiping. During this period, Helenga, Zhao Weiping, Yu Jianfeng, and others jointly attended the 2022 Sustainable Development and Operations Report Conference of Luoxin Uranium Mine and unveiled the report.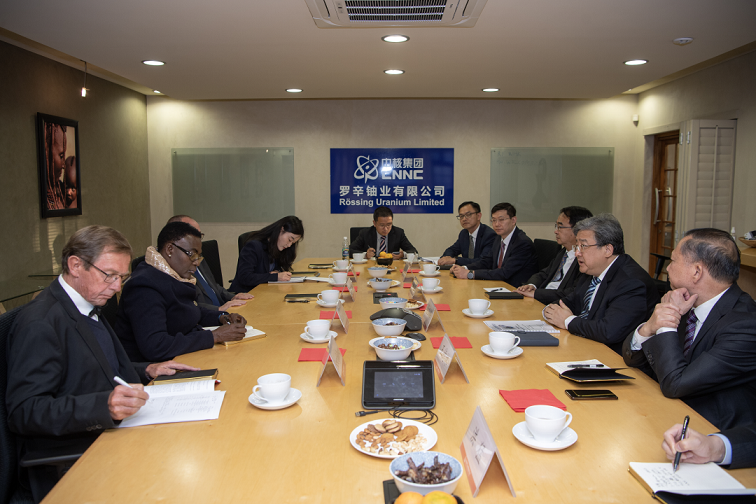 During his meeting with Helenga, Yu Jianfeng expressed gratitude to the Ministry of Mines and Energy of Namibia for providing support to China National Nuclear Corporation's projects in Namibia. He emphasized that China National Nuclear Corporation has the advantage of talent and technology in the entire industry chain, and hoped that both sides would deepen uranium resource cooperation and expand new space for cooperation in areas such as multi-purpose nuclear energy utilization and hydropower resource development.
Helenga fully acknowledges Rosin's active social responsibility and believes that Rosin Uranium Mine has set a good example for other mining companies in Namibia. She stated that the friendship between China and Namibia has a long history, and both sides have conducted fruitful cooperation in the field of uranium resources. The Rosin uranium mine has made important contributions to the economic and social development of Namibia, and she hopes to strengthen exchanges in the future and continue to promote bilateral cooperation.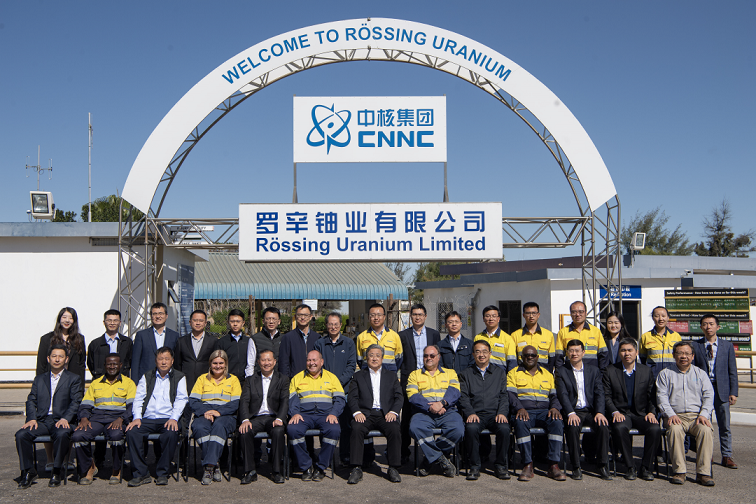 During the visit, Yu Jianfeng and his team also went to the Luoxin uranium mine to inspect and guide the work on site, to have a detailed understanding of the production and operation status of Luoxin uranium mine and the overseas development work of China's uranium industry. They went deep into the mining and hydrometallurgy production line of Luoxin uranium mine, and gained an on-site understanding of the resource reserves, production and operation status, as well as the technical process and future development plan of Luoxin uranium mine mining and metallurgy. At the same time, Yu Jianfeng sends sincere greetings to the employees of China and Namibia who have worked hard on the Rosin project.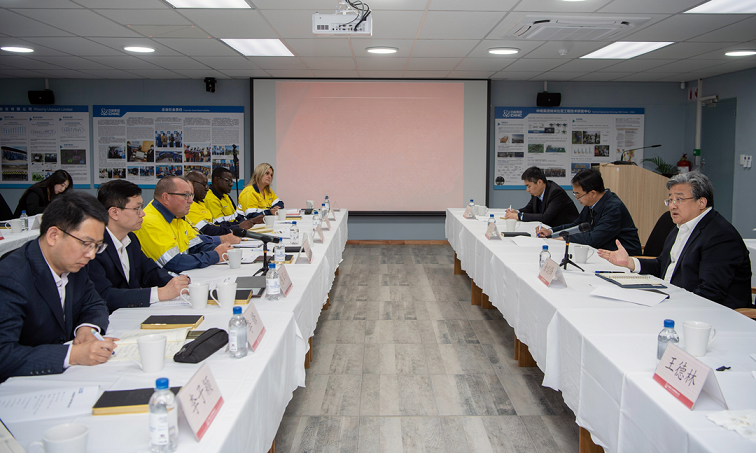 Yu Jianfeng fully affirmed the achievements made in the production and operation, safety and environmental protection, cultural integration, and social responsibility fields of Luoxin Uranium Mine. Yu Jianfeng pointed out that Luoxin Uranium Mine is an important overseas strategic project of the group company. Chinese and foreign employees should unite, work together, operate with integrity, achieve long-term sustainable development of Luoxin Uranium Mine, and establish a good social image of China Nuclear Corporation. He emphasized that Rosin Uranium Mine should continue to ensure safe and stable production, and provide resource guarantees for the development of nuclear power; We need to use the Rosin uranium mine as a base to cultivate more overseas development talents.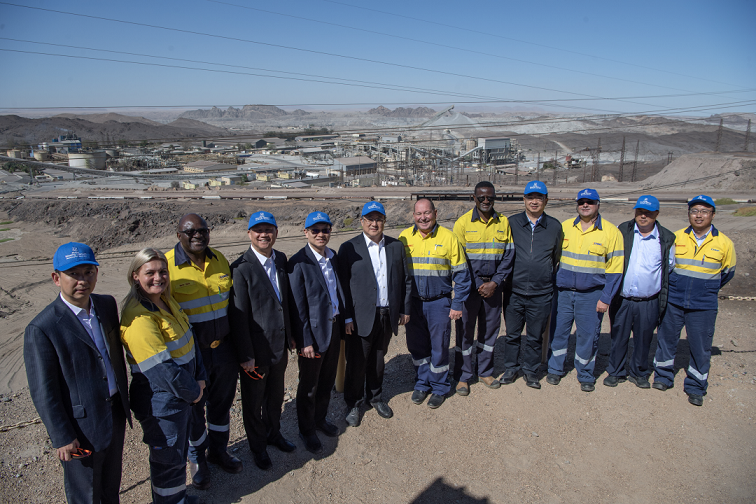 It is understood that in 2022, Rosin Uranium Mine actively overcame various unfavorable factors, effectively promoted cost reduction and efficiency increase, achieved gratifying results in production operation, safety management, project development, and achieved significant results in high-quality development. It has won the only best safety award awarded by the Namibian Mining Association for the third consecutive time, and safety management has maintained a leading level in Africa. At the same time, Rosin Uranium Mine invested 29 million nanoyuan in 2022 to carry out public welfare undertakings such as education, poverty alleviation, healthcare, sports, environmental protection, and the development of small and medium-sized enterprises, making important contributions to the economic and social development of Namibia, which has been highly praised and widely praised by various sectors in Namibia.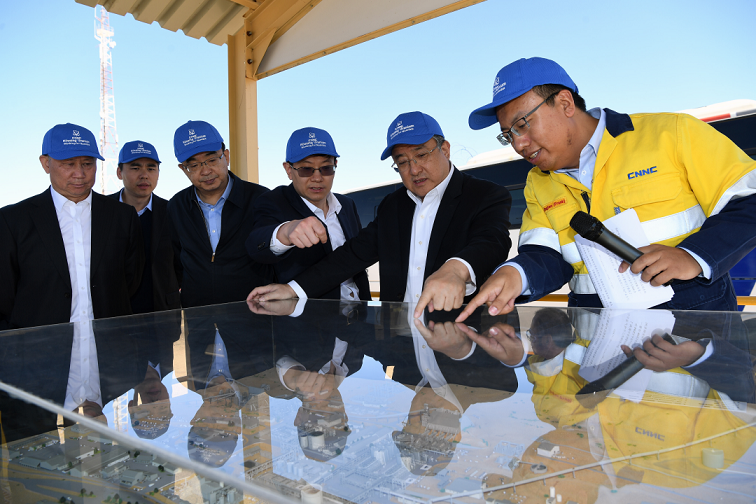 Wang Delin and Li Guangya, deputy chief engineer level leaders of China National Nuclear Corporation, as well as relevant leaders from the strategic planning department, finance department, industrial development and international cooperation department, Africa representative office, China Uranium Industry, China Central Plains, China Nuclear Overseas, Nano Mining, and Rosin Uranium Mine, participated in the relevant activities. Editor/Zhao E
Comment
Please Login to post a comment