Interconnection
CNBM and CPECC signed two new overseas engineering projects
CNBM and South Korea's KCC Glass Group signed a contract for the installation of Indonesia's Nippon Glass production line
The Niger oilfield power station operation and maintenance project contract period is 3 years, and the power station plans to put into operation in October 2023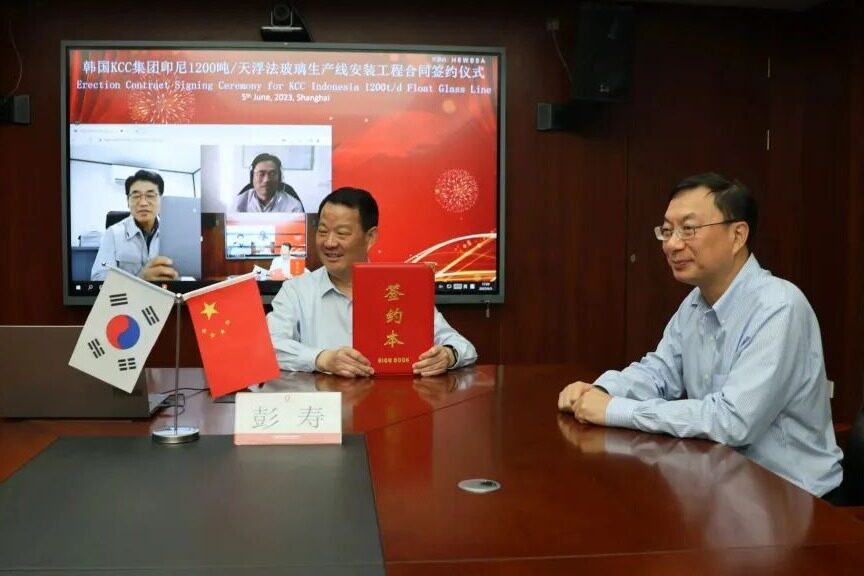 Reading this article requires
Recently, CNBM and CPECC West Africa have successively signed overseas engineering projects, injecting strong impetus into the high-quality development of the Belt and Road.
CNBM signed Indonesia glass production line installation project
On June 5, 2023, Peng Shou, academician of the Chinese Academy of Engineering, chief engineer of CNBM, chairman of Kaisheng Technology Group and Chairman of CNBM, and Mr. Park Yuanzhu, vice president of KCC Glass Group in South Korea, signed an online contract for the installation of float glass production line with a melting capacity of 1200 tons per day in Indonesia. This is the third cooperation outcome of the project between the two parties after the EP general contract and the environmental engineering contract, and also another business breakthrough of CNBM's involvement in installation engineering outside the EP model of overseas glass projects.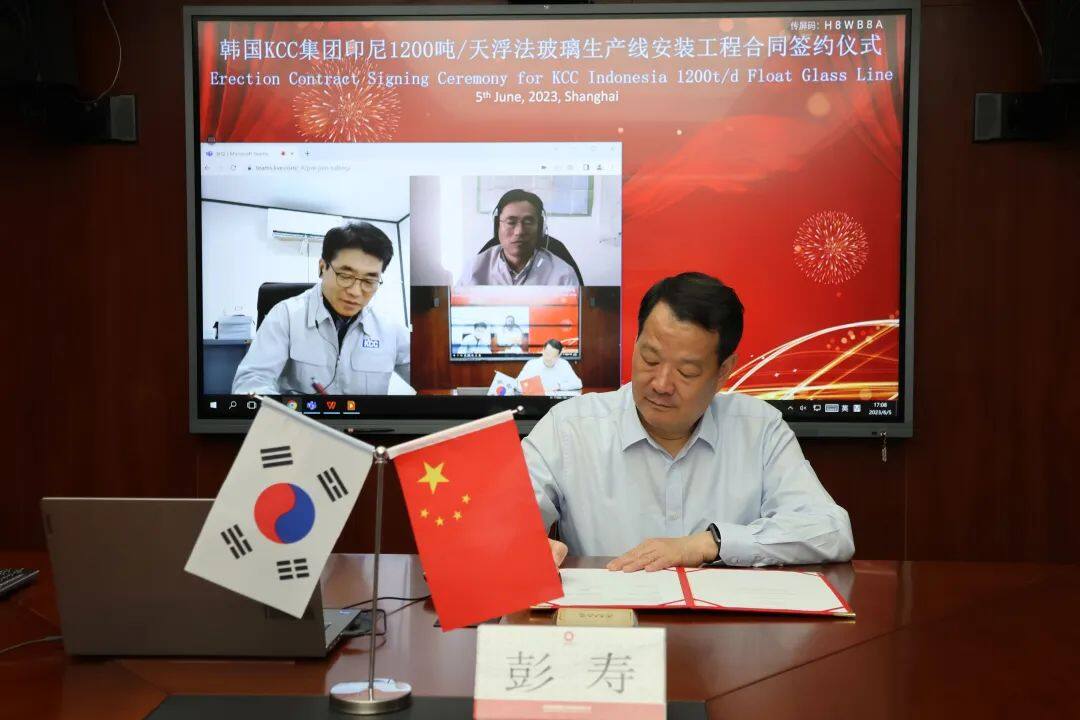 The signing of the installation contract of KCC Indonesia float project with a melting capacity of 1200 tons per day marks the continuous improvement and maturity of CNBM's whole chain engineering service model from research and development, design to equipment export and installation engineering, and leads the world in large-tonnage float glass projects, and continues to gain the trust of large international companies with high level and high quality.
Korea KCC Group is the largest integrated building materials group in Korea, and CNBM has maintained a close cooperation relationship with it for many years, and successfully implemented a float project with a melting capacity of 1,200 tons per day in South Korea in 2015. The float project in Indonesia with a melting capacity of 1200 tons per day is another of the largest single-line projects in which China's float technology and complete sets of equipment are exported overseas.
CPECC signed the Niger oilfield power plant operation and maintenance project
Recently, CPECC West Africa Company received the notice of award of the power station operation and maintenance project of CNPC Niger Company, marking the first time that the West African company entered the power station operation and maintenance market of Niger oilfield.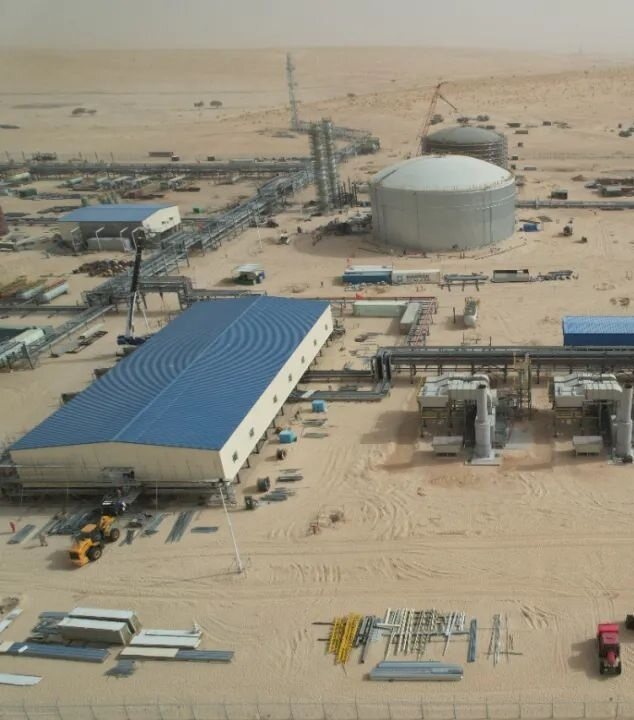 The Niger Oilfield Power Plant Operation and Maintenance project is located in Koulele CPF and Sokor FPF in the Agadem oilfield block of Niger. It mainly includes the operation and maintenance of 5 generator sets and their supporting fuel, water treatment and lubricating oil systems, substations, emergency generators, 160 kilometers of 11 kV overhead transmission lines, 120 kilometers of 33 kV overhead transmission lines, and the contract period is 3 years. The plant is scheduled to start generating electricity in October this year and will mainly provide power for the Koulele oil region.
Up to now, the upstream and downstream integration project of Niger oilfield being implemented by Western African Company is in the stage of rapid development, with the overall progress of the upstream project completed 83.68% and the downstream project completed 82.94%, all progressing as planned. The operation and maintenance service project for two power stations in Chad's oil fields is progressing smoothly.Editor/Ma Xue
Comment
Please Login to post a comment