Interconnection
CRBC signed the Phnom Penh - Siem Reap - Poppy Highway project in Cambodia
The highway is an important section of the planned Vietnam-Cambodia-Thai-Myanmar four-nation highway
The total length of the project route is about 400km, and it is planned to be implemented in two stages with a design speed of 100km/h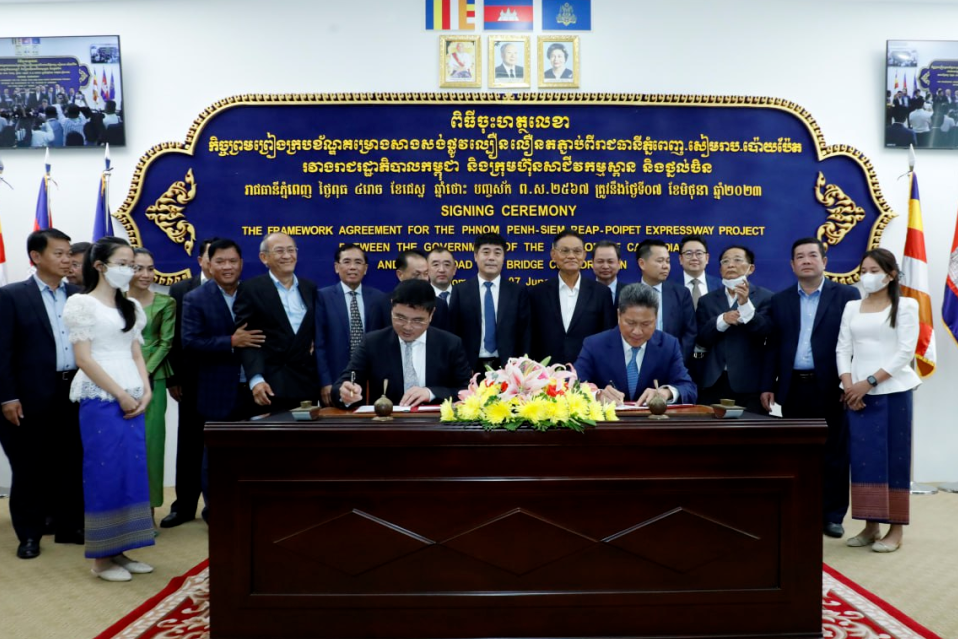 Reading this article requires
On the afternoon of June 7, 2023, Du Fei, Secretary of the Party Committee and Chairman of CRBC, paid a visit to Cambodian Prime Minister Hun Sen in Phnom Penh, and the two sides had in-depth exchanges on further deepening cooperation. Cambodian Minister of State and Public Works and Transport Sun Chantho attended the meeting.
Hun Sen expressed appreciation for the achievements made by CRBC in its long-term efforts in Cambodia, and congratulated him on the signing of the framework agreement on the Phnom Penh-Siem Reap -Poppy Expressway. He pointed out that the Golden Port Expressway and Jimba Expressway projects invested by CRBC are important achievements of Cambodia-China friendly cooperation and have brought tangible benefits to Cambodia. We welcome CRBC to continue to deepen its efforts in Cambodia, better help Cambodia's economic and social construction and promote the development of China-Cambodia economic and trade relations.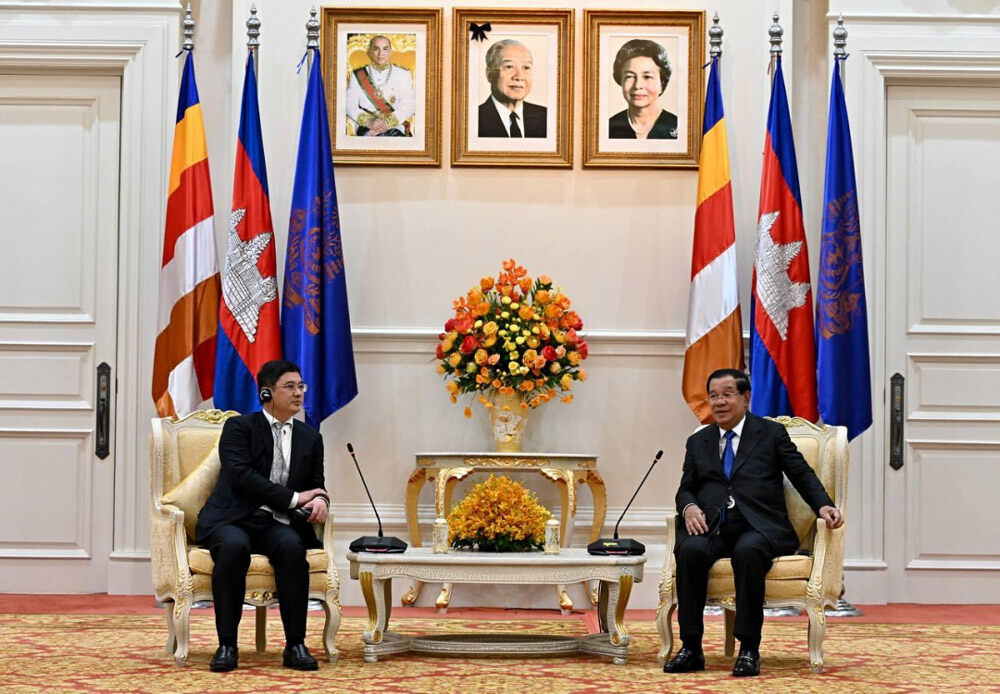 Du Fei thanked Prime Minister Hun Sen and the Cambodian government for their long-term support and assistance to CRBC. He said that CRBC will resolutely implement the important consensus reached by the leaders of the two countries, give full play to its comprehensive advantages, fully implement the alignment of the Belt and Road Initiative with Cambodia's Four corners strategy, and deeply participate in Cambodia's economic and social development and infrastructure construction.
On the same day, CRBC signed a framework agreement with the Cambodian government on the Phnom Penh - Siem Reap - Poppy Expressway. Du Fei and Sun Chantho, Cambodian Minister of State and Minister of Public Works and Transport, signed the agreement on behalf of both sides.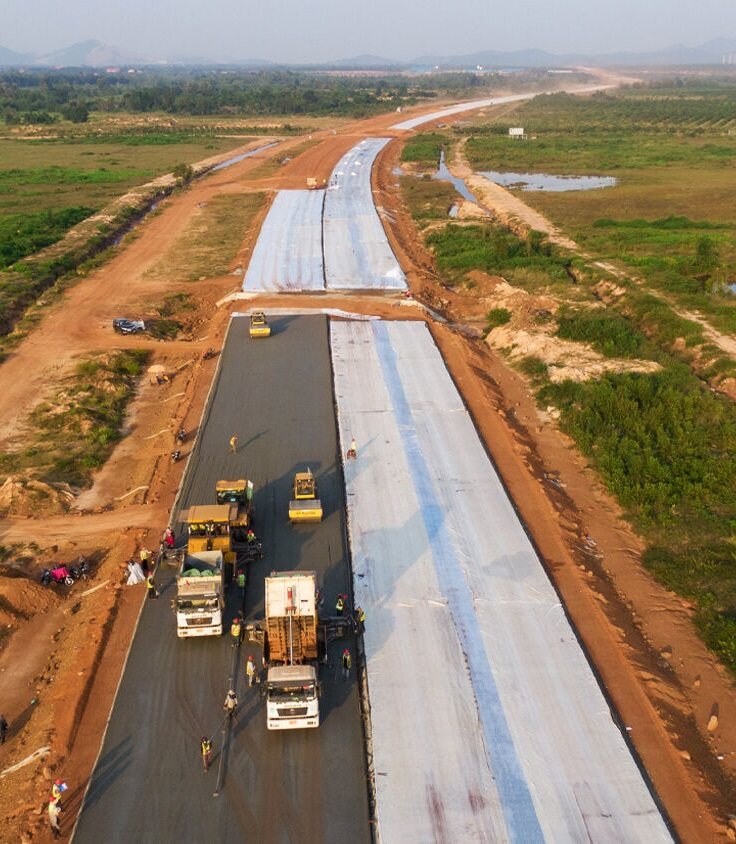 Project profile
Phnom Penh-Siem Reap -Poppy Highway is an international channel connecting Cambodia and Thailand, and it is also an important section of the planned Vietnam-Cambodia-Thai-Myanmar four-country highway, with a total length of about 400km. The project connects Phnom Penh City, the capital of Phnom Penh, to Siem Reap, Cambodia's most important tourist city, and eventually to the Cambodian-Thai border city of Poppy, which is planned to adopt the standard two-way four-lane highway, with a design speed of 100km/h. The project is planned to be implemented in two phases, with the first phase covering approximately 249 km from Phnom Penh to Siem Reap and the second phase covering approximately 151 km from Siem Reap to Pobbi.
CRBC Deputy General Manager Li Changgui, head of Cambodia office, office, investment operation division and related personnel attended the meeting and attended the signing activity.Editor/Ma Xue
Comment
Please Login to post a comment