Exhibition
Anchoring electrification, Chinese enterprises taking the lead
Through technological innovation, Chinese enterprises are continuously changing the world construction machinery landscape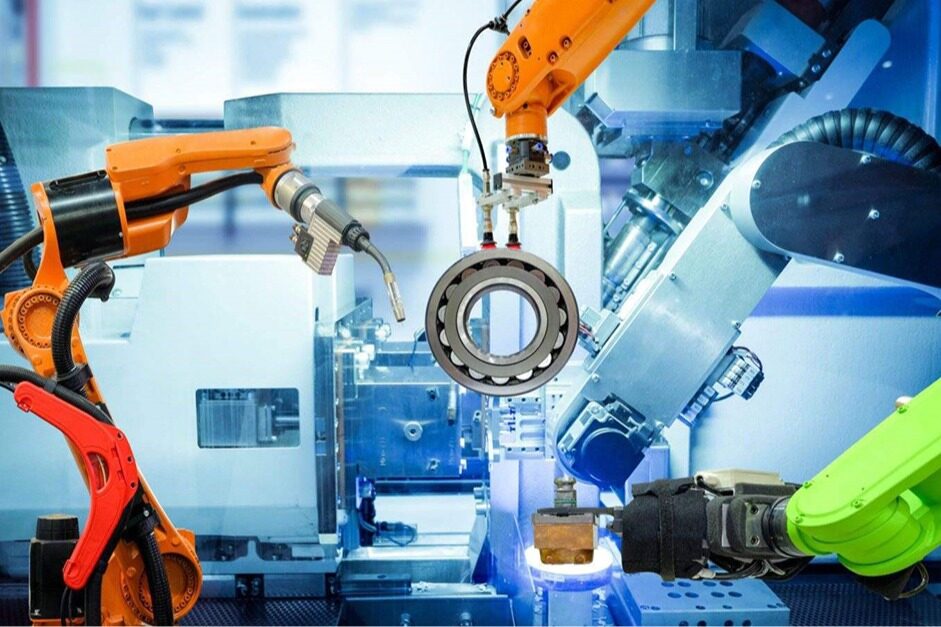 Reading this article requires
Since 2023, the trend of global electrification of construction machinery products has become increasingly prominent. Data shows that from January to May, a total of 806 electric loaders were sold in the entire industry, a year-on-year increase of 102.5%. The research and development of electric products has achieved the transformation of driving devices from engines to electric motors, making up for the shortcomings of domestic enterprises in engine manufacturing, and providing new opportunities for enterprises to expand overseas markets.
Longest range! On June 6th, Sany Heavy Truck's newly developed electric tractor traveled from Changsha to Shenzhen, achieving a charging range of 817.5 kilometers, setting a new global record for heavy truck endurance.
The highest altitude! In the tunnel at an altitude of 4500 meters and a depth of 10 kilometers, the power of Liugong's electric loader is surging. The electric loader charges for 1 hour, has a range of 1 shift, and can work continuously for more than 20 hours per day.
Since 2023, the trend of global electrification of construction machinery products has become increasingly prominent. "China's new Energy engineering machinery has developed rapidly and has basically formed a professional technical support system, laying a solid foundation for the next wide application," said Su Zimeng, president of China Construction Machinery Industry Association.
According to data from the China Construction Machinery Industry Association, from January to May, a total of 806 electric loaders were sold throughout the industry, a year-on-year increase of 102.5%; Among them, 246 units were sold in May, a year-on-year increase of 136.5%.
Transformation electrification
New energy and green products have become a trend
Exhibitions are an important window for observing new trends in industrial development. At the recently concluded 3rd Changsha International Construction Machinery Exhibition, green became the dominant color, and electrified products firmly occupied the "C" position.
When entering the exhibition hall of LiuGong Co., Ltd., products such as electric loaders, electric excavators, and electric wide body vehicles were lined up. In the 1500 square meter exhibition hall, none of the products were fuel equipment, and all of the exhibition equipment were purely electric driven.
Coincidentally, in the exhibition hall of Zoomlion, many new energy green new products such as mixer, crawler crane, straight arm aerial work platform and other pure electric, plug-in and other new energy products appeared, with equipment accounting for about 30%.
What are the advantages of electrification?
Liu Gong Chairman Zeng Guang'an analyzed that currently, in the context of carbon peaking and carbon neutrality, new energy technology and equipment have become one of the future development trends. Compared with traditional fuel equipment, electric products can achieve zero emissions, low noise, improve work efficiency by 20%, and reduce failure rate by 30%.
Not only that, electric construction machinery also has good economic efficiency, and the comprehensive cost during the use period can be reduced by 50% to 70% compared to fuel powered machinery.
Looking at the electric excavator, the person in charge of Guangxi Fangchenggang Jimei Chemical Co., Ltd. introduced that he used to use a 320 fuel excavator, which consumed 16 liters of fuel per hour and cost 2600 yuan per day. After the introduction of electric excavators, the average hourly electricity consumption was 66.7 kilowatt hours, and the daily electricity bill was less than 1000 yuan.
In this way, in terms of optoelectronic expenses, a device can save nearly 500000 yuan per year. In addition, the electric excavator eliminates maintenance costs such as oil replacement, resulting in lower usage costs, "the person in charge said.
Looking at electric mining cars, He Huaqiang, the director of Sany International Mining Car Technology Research Institute, introduced that mining cars have three working conditions: heavy load up, flat road, and heavy load down. When the mining car is under heavy load, it can convert potential energy into electrical energy. Calculated based on a daily attendance of 20 hours, it only needs to be charged once a day, which can save fuel costs of 300000 to 500000 yuan per year, saving 80% of the cost compared to traditional oil trucks. Moreover, electric mining vehicles have fewer components, higher attendance rates, lower failure rates, and lower maintenance costs.
Although the initial purchase cost of electrified construction machinery is relatively higher at present, the economy of electrified products is more obvious throughout the entire life cycle, "said Su Zimeng. Moreover, with the further improvement of technology, the cost of electrified products will be further reduced in the future.
Overcoming New Difficulties
The domestic new energy supporting industry has provided strong support
Electric engineering machinery, batteries are crucial. Statistical data shows that on the cost side, batteries account for 40% to 50% of the total cost of electric construction machinery.
Compared to passenger cars, there are many types of construction machinery, with a more harsh working environment and higher requirements for operating power, which puts forward higher requirements for batteries. "Su Zimeng introduced that for this reason, leading construction machinery companies worldwide have deeply laid out electrified equipment, developed their own technology, and also cooperated deeply with" Three Electric "enterprises.
For example, as early as 2020, Sany Group signed a strategic cooperation agreement with CATL to carry out close cooperation in new Energy engineering machinery and other fields. At present, Sany electric mixer, electric slag truck, electric Dump truck and other products equipped with CATL batteries have been used in batches in Henan, Yunnan, Xinjiang and other regions.
XCMG and BYD established a joint venture factory for battery cells. On January 4th of this year, BYD's Xuzhou production base for new energy power batteries laid the foundation, with a total investment of 10 billion yuan, to build a blade battery production line. Some production lines are planned to be put into operation in December 2023.
"At present, the scale of China's power battery industry has taken a leading position in the world. It has pioneered a number of patented technologies in the field of special power batteries for construction machinery, providing strong support for the research and development of electrified products for construction machinery." said Jiang Yuwei, technical director of CATL Heavy Truck and Construction Machinery.
On the other hand, construction machinery enterprises are also making efforts to tackle related core technologies.
In order to launch electric engineering machinery, Liugong independently developed key components such as battery system, motor control system software and hardware platform, electric drive gearbox, drive axle, and closed center valve hydraulic system.
The self-developed power battery assembly system has a vibration resistance strength that is more than three times higher than the national standard, and a system energy density that is 20% higher than the industry average, meeting the long-term endurance requirements of engineering machinery for 8 to 10 hours.
Liu Gong has also developed a new transmission system for electric construction machinery. The industry's first large-scale hybrid loader transmission system with a rated load of 10 to 11 tons is launched, which not only enhances the load-bearing capacity of the drive axle, but also integrates dual motors into the gearbox, greatly saving overall space and reducing costs.
Moreover, the electrification of construction machinery has laid a solid foundation for the automation and intelligence of machinery.
"An important foundation of automation and intelligence is wire control. Electrified construction machinery is driven by motors, which is naturally a wire control system. The control accuracy and responsiveness are better." He Huaqiang said that traditional fuel engineering machinery controls vehicles through clutches and gearboxes, and the control accuracy is poor.
Seize the global market
Industry leading enterprises welcome new opportunities to expand their markets
The demand for environmental protection, economy, intelligence, and automation all support the transformation of construction machinery into electrification, and electrification has become an irreversible trend, "said He Huaqiang.
Experts predict that in 2025, the market space for electric loaders will be close to 30 billion yuan, and the market space for electric excavators will be close to 75.6 billion yuan, becoming a key focus for global construction machinery manufacturers.
Riding the trend of electrification, Chinese construction machinery enterprises have ushered in new opportunities for development.
Industry experts have analyzed that the research and development of electric products has achieved the transformation of driving devices from engines to electric motors, which precisely compensates for the shortcomings of domestic enterprises in engine manufacturing and provides new opportunities for their overseas market expansion.
On May 16th, at the 5th XCMG International Customer Festival, ten major categories and nearly 30 new energy products were collectively exhibited. Its key new energy product, XRE268, is an oil electric hybrid rotary drilling rig, which is powered by both an engine and a lithium battery. The rig can be powered by either a lithium battery or a plug-in mode, which not only meets various complex construction conditions, but also significantly reduces overall noise, emissions, and fuel consumption.
Up to now, XCMG New Energy engineering Machinery has covered more than 300 models in the nine gate category, and its sales revenue will increase by 117% year-on-year in 2022; New energy commercial vehicles cover five major lines of tractors, Dump truck, mixers, trucks, and sanitation vehicles. Key parts such as electric drive and electric control are basically independent and controllable. Sales revenue will increase by 352% year-on-year in 2022.
On May 28th, at the 3rd Liugong Global Customer Festival, over 700 overseas customers from nearly 100 countries and regions signed equipment orders of 3 billion yuan with Liugong, including over 200 electric large construction machinery.
Through continuous technological innovation, Chinese enterprises are continuously changing the world's construction machinery landscape, "said Zeng Guang'an. Currently, Chinese construction machinery enterprises have successfully participated in the international standard formulation of electrified products, and the scale of China's construction machinery manufacturing industry is the world's largest, and its influence is also constantly increasing. Editor/Xie Li
Comment
Please Login to post a comment