News
Shanghai Yunjing Ecological Community 5 Construction Projects Commenced
The projects under centralized construction this time cover multiple formats such as high-end residential, office, commercial, etc
This project is a residential and commercial complex with a total construction area of approximately 220000 square meters, including 17 residential buildings, 5 office buildings, and 1 commercial street
Reading this article requires
On August 28, 2023, a new batch of 5 construction projects for the Golden Central Yunjing Ecological Community, built by Shanghai Pudong Development Co., Ltd., began construction, covering multiple formats such as high-end residential, office, and commercial properties. The total construction area is nearly 850000 square meters, with a total investment of over 20 billion yuan.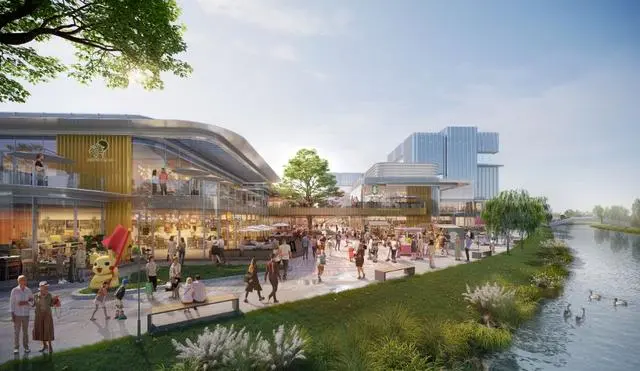 The B7-09 plot project of Yunjing Ecological Community, where the commencement ceremony was held, is located in Tang Town, near Zhangdong Road, within the radiation range of the Golden Central Ring, with a superior geographical location. The east side of the plot is the Friendship River, the south side is the Majiazhai River, and the north side is adjacent to the third phase of the Biyun Greenland. The surrounding ecology is excellent. The project is a residential and commercial complex with a total construction area of approximately 220000 square meters, including 17 residential buildings, 5 office buildings, and 1 commercial street. According to Guan Qiming, the project manager of China Construction Eighth Bureau Technology Construction Co., Ltd. and the construction unit of the project, it is expected to be delivered in about three and a half years. After completion, it can fill the gap in relevant business formats in the region.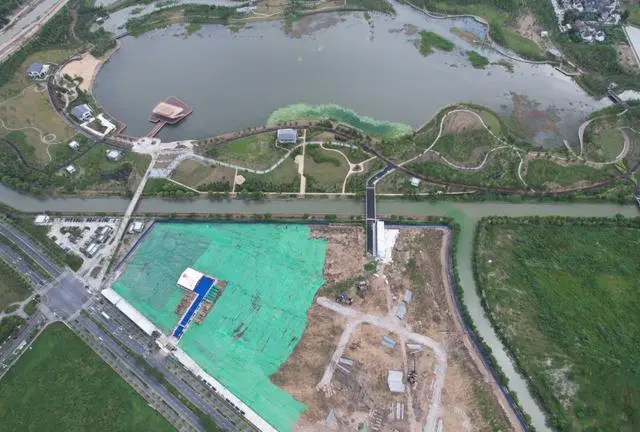 The construction of the Golden Central Development Belt is an important landmark project in the construction of Pudong's leading area, and also a new highlight of Pudong's "14th Five Year Plan" development. It is an important support for highlighting the role of Pudong's "ace". The project under centralized construction this time is one of the "Super" series of Pudong Development Group - an important component of the new generation super city complex Yunjing Ecological Community. It covers 5 high-quality residential communities, as well as multiple modern star rated offices and supporting commercial buildings, creating a super large international living community.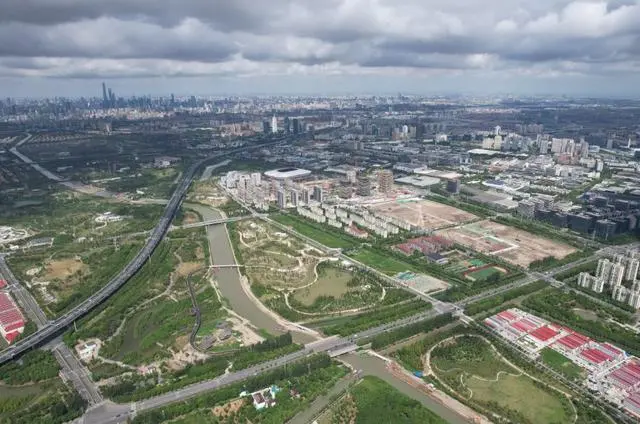 Hua Jiachen, the project manager of the B7-09 plot of the Yunjing Ecological Community of Pukai Group, stated that the Yunjing Ecological Community is adjacent to Central, and the area currently has Metro Line 14 and Metro Line 21 under construction, which has excellent transportation conditions; The entire region has complete supporting facilities. In terms of living facilities, with Pudong Football Stadium as the center, schools, hospitals and other facilities are all newly planned and constructed. In terms of industry, they are linked to the two mature industrial zones of Zhangjiang and Jinqiao, which have a good radiation effect.
It is reported that the five newly built communities are presented in modern architectural styles and create humanized internal living spaces with modern techniques, interweaving and integrating with the landmark lakes, ecological rivers, and thousands of acres of ecological green spaces of the external green clouds, forming an organic green ecological network. Editor/Zhao E
Comment
Please Login to post a comment