Transportation
The S28 Lingtai to Huating Expressway is planned to open by the end of 2023
The total length of the S28 Lingtai to Huating Expressway is 99.721 kilometers, of which the main line is 88.233 kilometers long
The entire project adopts the standard design of a two-way four lane expressway, with a mainline speed of 80km/h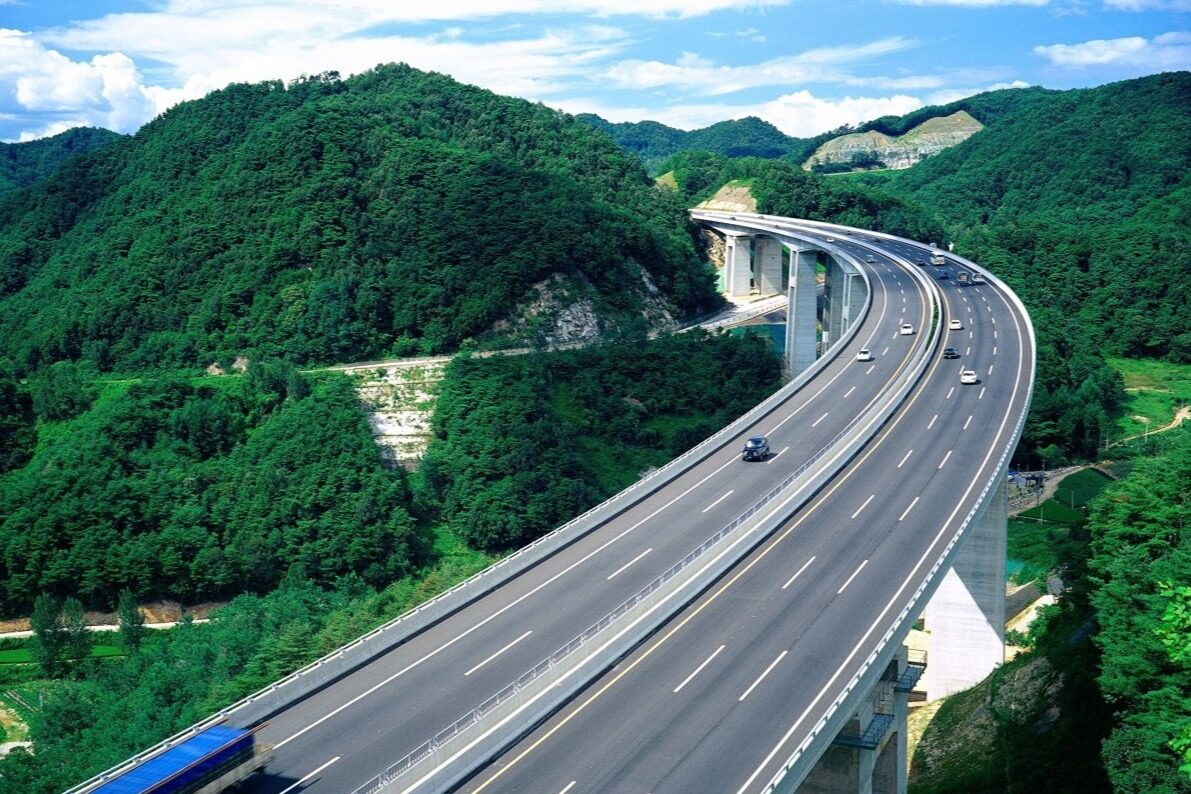 Reading this article requires
Recently, with the completion of the erection of the first span box girder on the left side of Xujiashan, the S28 Lingtai to Huating Expressway Xujiashan Bridge box girder erection undertaken by China Communications First Highway Engineering Group has been completed, marking the completion of the entire Linghua project's box girder erection and creating favorable conditions for subsequent construction.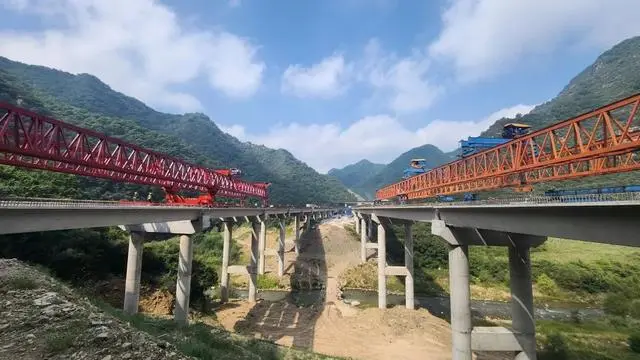 The S28 Lingtai Huating Expressway is a major project included in the "13th Five Year Plan for Transportation Development in Gansu Province". The main line of the project starts from Shuiquan Village, Chengxi, Lingtai County, Pingliang City, and ends at Shibaozi (Gaozhuang), Ankou Town, Huating. The hub interchange connects with the Pengyang Daqiao Village section of the G85 Yinkun Expressway, with a total length of 99.721 kilometers, including 88.233 kilometers of the main line and 11.488 kilometers of the interchange connecting line. The entire line adopts the standard design of a two-way four lane expressway, with a mainline speed of 80km/h.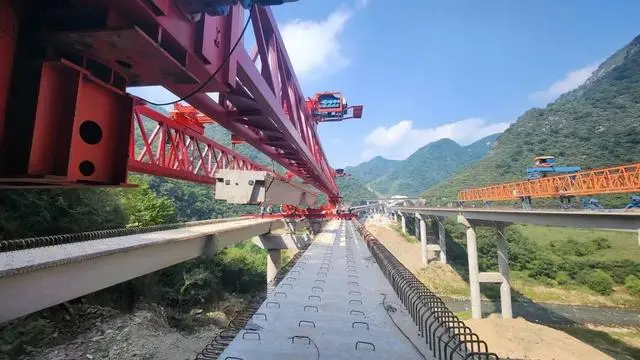 The civil engineering project of Linghua Third Division has a total length of 10.76km, including subgrade, bridge and culvert, tunnel and other engineering contents. The Xujiashan Bridge has a total length of 860m and is located in the Wulong Mountain Tourist Attraction. During the construction process, the project crossed the Ruihe River three times, crossed the Baozhong Railway under it, and crossed the S203 Provincial Highway over it, resulting in multiple adverse impacts of high construction safety risks. The project team advanced planning and scientific organization, continuously optimized the construction plan, strengthened resource allocation, strengthened on-site monitoring, reasonably allocated personnel and machinery, steadily promoted construction production, and completed various construction nodes with quality and quantity guaranteed.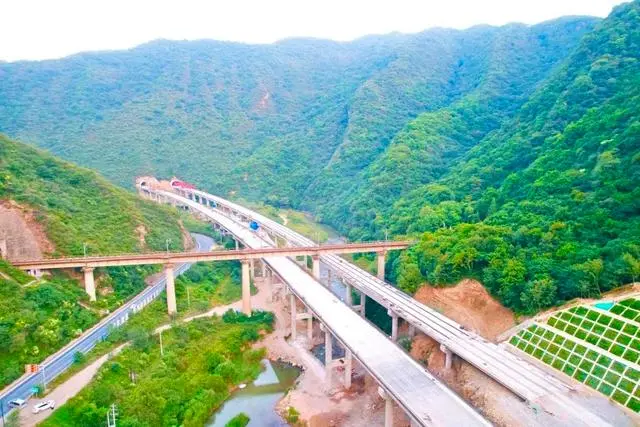 As of now, the Linghua Third Division project has completed 96% of the overall construction progress of civil engineering, and the entire line is planned to be opened to traffic by the end of 2023.
The S28 Linghua Expressway project will open up a fast track from Huating, Chongxin, and Lingtai to Xianyang, Shaanxi. It will play a demonstration and driving role in integrating regional advantageous resources and accelerating regional economic development, while also strongly promoting economic development and rural revitalization along the line. Editor/Zhao E
Comment
Please Login to post a comment