Interview
Syrian President: Deeply feel the greatness and humility of China
Bashar said that although China and Syria are geographically far apart, the people of the two countries are emotionally close
China has always upheld the concepts of peace, development, and cooperation and is committed to establishing closer cooperative relations with other countries around the world.
Reading this article requires
On September 21, 2023, Syrian President Bashar al-Assad and his wife, who came to China to attend the opening ceremony of the Hangzhou Asian Games and related activities, arrived in Hangzhou and attended the opening ceremony of the 19th Asian Games on the 23rd. President Bashar's trip to the Asian Games is also his first trip to China in nearly 20 years since 2004.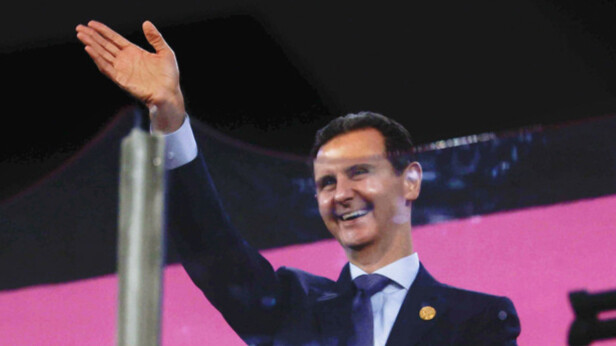 Syrian President Bashar Assad gave an exclusive interview in Beijing. Talking about the opening ceremony of the Hangzhou Asian Games, Bashar said that the scene where the Chinese audience cheered for the entry of the Syrian delegation was touching. He said that despite the geographical distance, China and the Syrian people are emotionally close. This trip to China made him deeply feel the greatness and humility of China. Editor/Xu Shengpeng
Comment
Please Login to post a comment