Interconnection
Pakistan's PKM Expressway officially opened to traffic
The project is a key project of the Belt and Road Initiative and the main artery of transportation between Pakistan's north and south
After the project is completed, it will greatly improve Pakistan's traffic conditions, directly drive the socio-economic development of the areas along the route, inject vitality into the local economy, and benefit the Pakistani people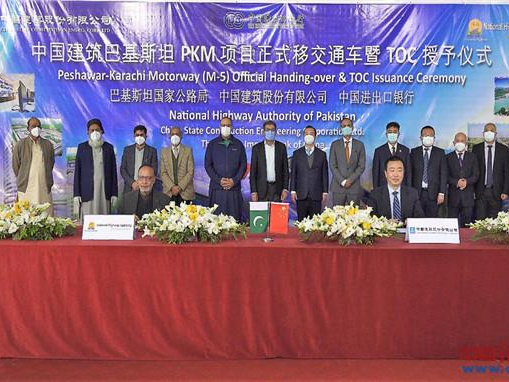 The road to people's livelihood is a win-win cooperation. On December 16, 2020, local time, the China-Pakistan Economic Corridor's largest transportation infrastructure project-Pakistan PKM Expressway (Peshawar to Karachi Expressway) project (Sukkur-Multan section) TOC certificate undertaken by China Construction The issuance ceremony was held in Multan, marking the official transfer of the project to the transportation vehicle and the smooth completion of the contract performance.
The PKM Expressway project is short for the Peshawar-Karachi Expressway. It is a key project of the Belt and Road Initiative and the main artery of transportation between Pakistan's north and south. The highway starts from Karachi in the south, passes through cities such as Hyderabad, Sukkur, Multan, Lahore, Islamabad, and reaches Peshawar in the north. It is 1,152 kilometers in length and has a total construction cost of approximately US$2.889 billion.
China State Construction undertook the construction and implementation of the PKM project (Sukkur-Multan section) under the EPC contract model, and the Export-Import Bank of China provided financial support. The project has a total length of 392 kilometers, a design speed of 120 kilometers per hour, two-way 6 lanes, and a contract period of 36 months. The overall project was completed 13 days ahead of schedule.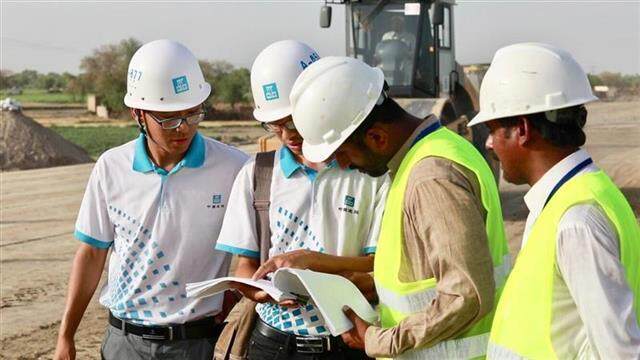 Multan and Sukkur connected by the Sukkur-Multan section are important cities in Pakistan. Multan is the main producing area of cash crops such as mangoes and dates, while Sukkur is an important transportation hub. The completion of the project reduced the opening time of the two places from 11 hours to less than 4 hours, and accelerated the construction of the "China-Pakistan Economic Corridor" and the exchanges between China and Pakistan.
During the construction of the PKM project, priority was given to hiring Pakistani employees. Except for a few Chinese, 97% of the employees were Pakistani, which created a large number of local jobs and helped the government solve the employment problem. During the peak construction period of the project, more than 28,900 managers, equipment operators, and local workers were directly used, and the ratio of Chinese and Pakistani employees reached 1:32. At the same time, a large number of farmers have turned into skilled workers and operators dedicated to Pakistan's modernization.
The road of friendship, keep watch and help each other, the project insists on practicing "the same road, the same home". On the eve of the Spring Festival in 2020, the new coronavirus pneumonia outbreak suddenly broke out. At this time, the PKM project is in the trial operation stage. As the main transportation artery in central Pakistan, the construction of the PKM expressway fully demonstrates the responsibility and responsibility of Chinese companies along the Belt and Road. Editor/Sang Xiaomei