New Energy
Zhuhai Jinwan 50GW photovoltaic project started
The construction of the project will drive the entire industrial chain of photovoltaic new energy to gather in Zhuhai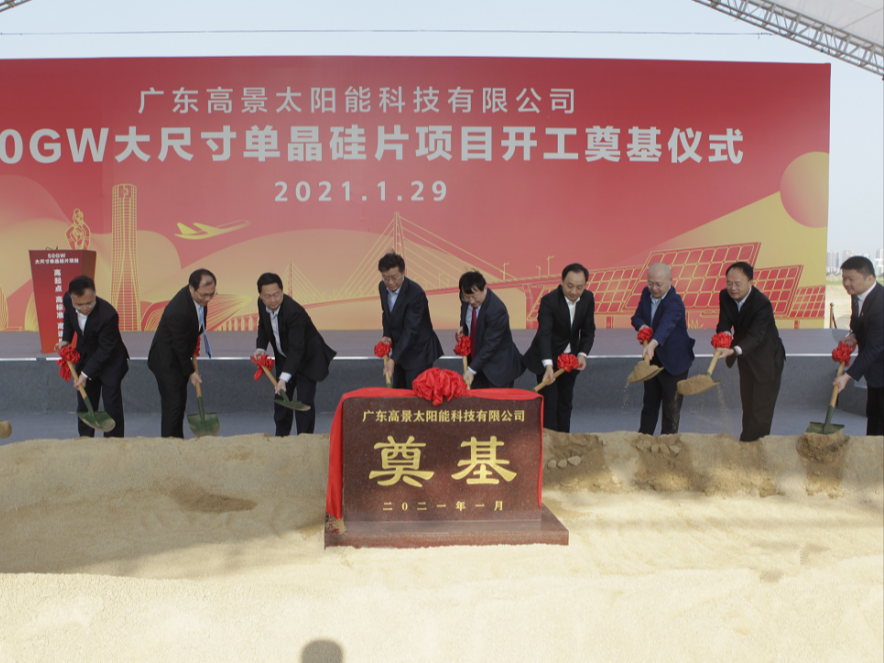 Reading this article requires
On January 29, 2021, the 50GW large-size monocrystalline silicon wafer project of Guangdong Gaojing Solar Technology Co., Ltd., with a total investment of about 17 billion yuan, started laying the foundation in Jinwan District, Zhuhai City. Zhuhai has taken an important step in cultivating a new energy industry cluster of 100 billion yuan.
The 50GW large-size monocrystalline silicon wafer project of Gaojing Solar, which started the groundbreaking ceremony, was co-founded by a senior team in the industry, IDG Capital, a well-known investment institution, and Zhuhai's leading state-owned enterprise Huafa Group. The total investment is about 17 billion yuan. It mainly develops large-size silicon wafers and The silicon ingot R&D and manufacturing business can achieve an annual output value of about 27 billion yuan after reaching full capacity. In the future, it will develop into a global benchmark enterprise in the field of photovoltaic silicon wafers.
The founder of the project, Xu Zhiqun, said that the project uses the most advanced single crystal furnaces and slicers to promote scientific and standardized management through informatization to achieve intelligent production; at the same time, the product has many characteristics such as good uniformity and thickness reduction, leading industry.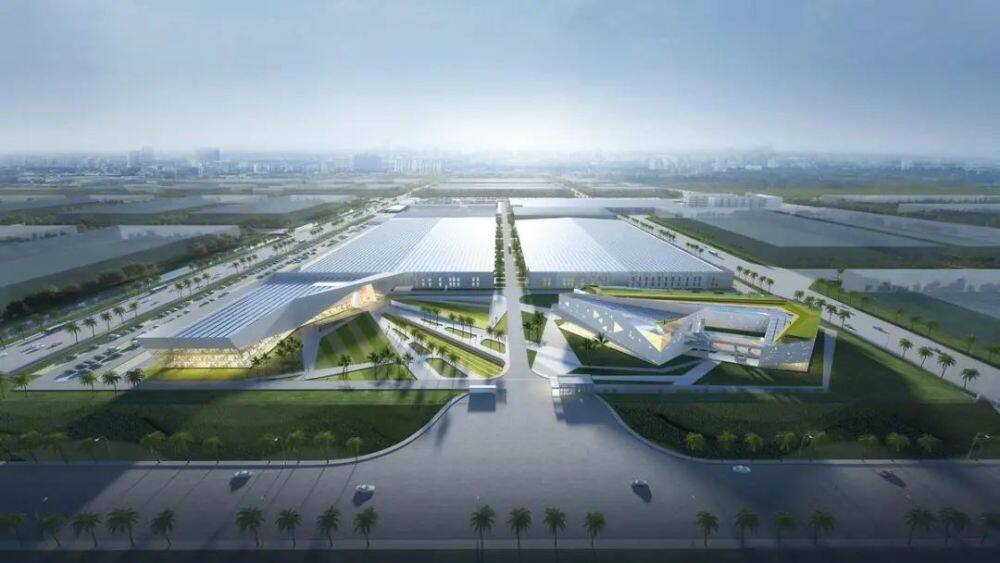 After the project is fully operational, it is estimated that the annual output value will reach 27 billion yuan, the annual net profit will be about 2.35 billion yuan, the annual tax contribution will exceed 700 million yuan, and 6,000 jobs will be created for Zhuhai. The first phase of the project has a capacity of 15GW. After the construction is started, it is planned to enter the production stage in July 2021, and will be fully produced in September 2021, quickly forming mass production; the second and third phases of the project have a total capacity of 35GW, which is currently accelerating In progress, it is expected to achieve full production by the end of 2023.
The implementation of this project will help Gaojing Solar Technology to further become a benchmark enterprise in the global photovoltaic silicon wafer field, and at the same time help Zhuhai accelerate the construction of a 100 billion-level new energy industry cluster, and effectively enhance Zhuhai's strategic position in the national photovoltaic new energy industry layout , To improve the development level of the real economy and realize the major strategic deployment of the transformation from "small and beautiful" to "big and strong". Editor/Peng Xue
Comment
Please Login to post a comment