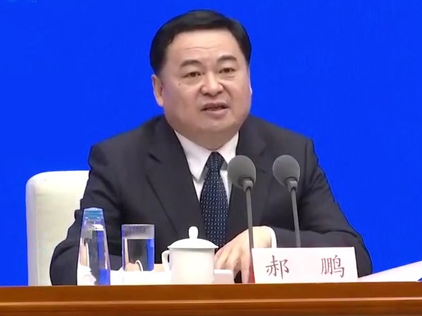 Interview
The growth of central firms will be higher than that of the national economy
SASAC indicated in 2021, it will base itself on the new development stage and highlight the theme of high-quality development
On February 23, 2021, the State Information Office held a press conference on the reform and development of state-owned enterprises. Said Hao Peng, director of the State-owned Assets Supervision and Administration Commission of the State Council, put forward the management goal of central enterprises, this year is to promote the enterprise net profit, profit growth rate is higher than that of the national economy growth, operating income margin, r&d intensity, the overall Labour productivity has increased significantly, but also keep the asset-liability ratio robust control.
Hao Peng pointed out that in the past year, Japan state as a whole the epidemic prevention and control and the development of society and economy, made a strategic achievement, in the reform of state-owned enterprises, science and technology innovation, risk prevention, and the party's construction has made significant progress, this year we start to set sail "difference", new journey, will also usher in the one hundred anniversary of the communist party of China, to do a good job of state assets state-owned enterprises reform and development of this year is very important. We will base on the new stage of development, carry out the new development concept and build a new pattern of development, adhere to seek improvement in stability work always tone, the theme of more outstanding high quality development, to better meet people's increasing need of a better life, to keep the economy running in a reasonable range and realize the "difference" good start to make new contributions.
Hao Peng pointed out that this year's proposed operating objectives for central government enterprises are to promote the growth rate of net profit and total profit of central government enterprises to be higher than that of the national economy, operating income profit margin, intensity of R&D investment, total labor productivity should be significantly improved, and at the same time, to keep the asset-liability ratio stable and controllable. We have set this year's target of "two benefits, four benefits", mainly to guide enterprises to focus more on their primary responsibilities, improve the quality and efficiency of reform and innovation, and ensure better quality of development.
Hao Peng introduced that centering on such a goal, we should focus on the work in eight aspects this year. First, we should fully participate in the construction of a new pattern of development and give full play to the leading and pulling role of central enterprises. Second, we need to step up scientific and technological innovation to ensure more breakthrough and landmark achievements. Third, we will promptly implement the three-year action plan for SOE reform and ensure that more than 70% of the three-year action plan for SOE reform will be completed this year. Fourth, we will actively promote the upgraded version to improve the quality and efficiency, and make greater contribution to the "six stability" and "six guarantees". Fifth, we will accelerate the optimization and structural adjustment of the state-owned economy and promote the development of a modern industrial system. Sixth, we will effectively guard against risks and firmly guard against major risks. Seventh, further improve the efficiency of state assets supervision, actively promote the preservation and appreciation of state assets. Eighth, we need to serve and support China's major national strategies and take the lead in fulfilling our political and social responsibilities. (Reprinted please indicate Jiandao website www.seetao.com) Jiandao website video column editor/Gan Linping
0
Collect