Strategic construction
Another trillion level! Reorganization of Lianghua Group!
The merger of the two chemicals will complement each other professionally and create a world-class comprehensive chemical enterprise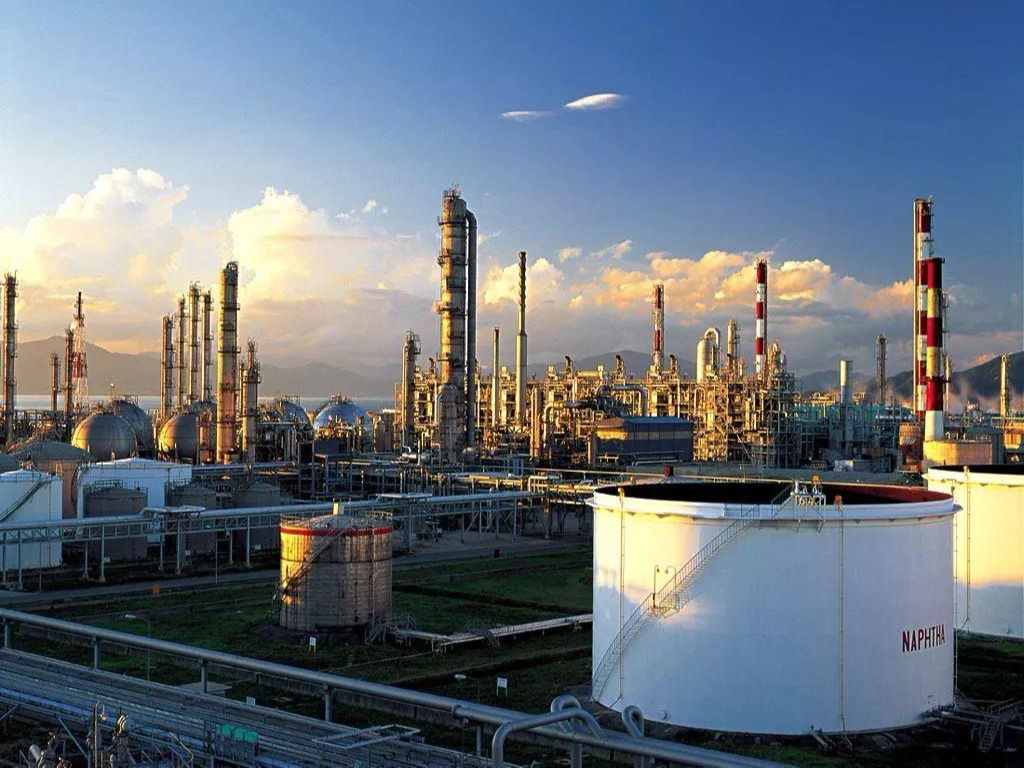 The merger of the "Industrialization and Industrialization" has attracted widespread attention from the capital market. On March 31, 2021, after being reported to the State Council for approval, Sinochem Corporation and China National Chemical Corporation will implement a joint reorganization.
According to Sinochem Group, after the implementation of the joint reorganization, a new company will be established by the State-owned Assets Supervision and Administration Commission of the State Council to perform the responsibilities of investors on behalf of the State Council. Sinochem Group and ChemChina will be incorporated into the new company as a whole. The joint reorganization will better integrate resources, exert synergistic effects, build a world-class comprehensive chemical enterprise, and promote the high-quality development of China's chemical industry.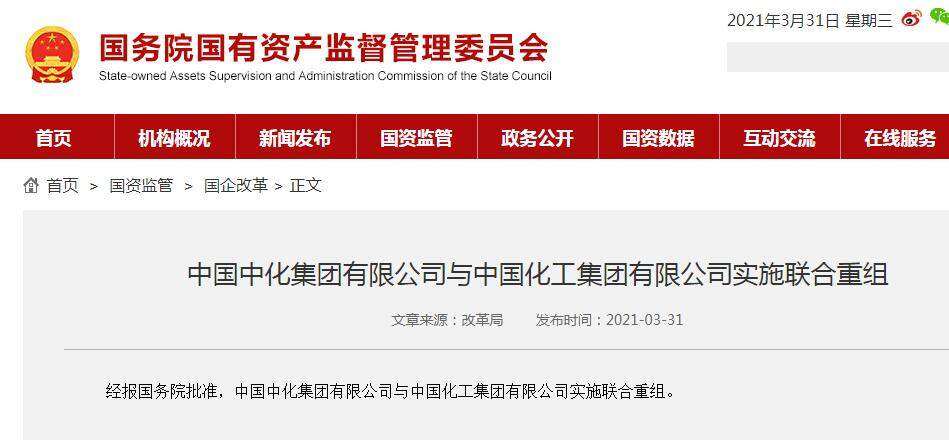 It is reported that the new company covers life sciences, materials sciences, basic chemicals, environmental sciences, rubber tires, machinery equipment, urban operations, industrial finance and other business areas. It will do a solid job of business collaboration and management improvement, gather innovative resources, open up the industrial chain, Enhance industry competitiveness, especially in application fields such as construction, transportation, and new-generation information industry, break through key material bottlenecks, and provide comprehensive solutions for chemical materials; in the agricultural field, provide high-level agricultural materials and comprehensive agricultural services to promote China's agricultural transformation Upgrade; in the field of chemical environmental protection business, vigorously promote energy conservation and emission reduction, and contribute to the chemical industry to achieve China's carbon peak and carbon neutral goals. In the future, Sinochem Group and ChemChina will actively and steadily advance this joint reorganization in accordance with relevant laws, regulations and requirements of regulatory agencies.

According to the official website information, Sinochem Group Co., Ltd. was established in 1950, formerly known as China National Chemical Import and Export Corporation. Sinochem Group has established five business divisions in energy, chemical industry, agriculture, real estate and finance, and conducts operations on more than 300 domestic and foreign business organizations. Professional operation, and holding a number of listed companies such as "Sinochem International", "Sinochem Fertilizer" and "China Jinmao", with nearly 60,000 employees worldwide. Sinochem Group is also one of the first Chinese companies to be included in the Fortune Global 500 list. So far, it has been on the list 30 times, ranking 109th in 2020.
In addition, China National Chemical Corporation is a state-owned enterprise established on the basis of enterprises under the former Ministry of Chemical Industry. It is the largest chemical company in China. It ranks 164 in the world's top 500, with 145,000 employees and 87,000 employees located outside of China. China National Chemical Corporation has six business segments including new chemical materials and specialty chemicals, agrochemicals, petroleum processing and refining products, rubber tires, chemical equipment, and scientific research and design. China National Chemical Corporation has 7 professional companies, 4 directly managed units, 82 production and operation enterprises, and holds 9 listed companies.
The official website also shows that currently, Ning Gaoning is also the chairman of two central enterprises, Sinochem Group and China National Chemical Corporation. Ning Gaoning previously served as general manager of China Resources Enterprise Co., Ltd., vice chairman and general manager of China Resources Co., Ltd., chairman and party secretary of COFCO Corporation. Currently, he concurrently serves as Chairman of Sinochem Corporation, Chairman of Far East Horizon Co., Ltd., Chairman of China Jinmao Holding Group Co., Ltd., Chairman of Sinochem Hong Kong (Group) Co., Ltd. and Chairman of Luxi Group Co., Ltd.
The reorganization of the "two industrializations" is in line with the optimization and adjustment direction of the state-owned economy, which is becoming stronger, better, bigger, and more competitive. Based on the requirements for accelerating the optimization and structural adjustment of the state-owned economy, state-owned enterprises are expected to usher in a new upsurge of mergers and acquisitions in 2021. Editor/Sang Xiaomei
0
Collect