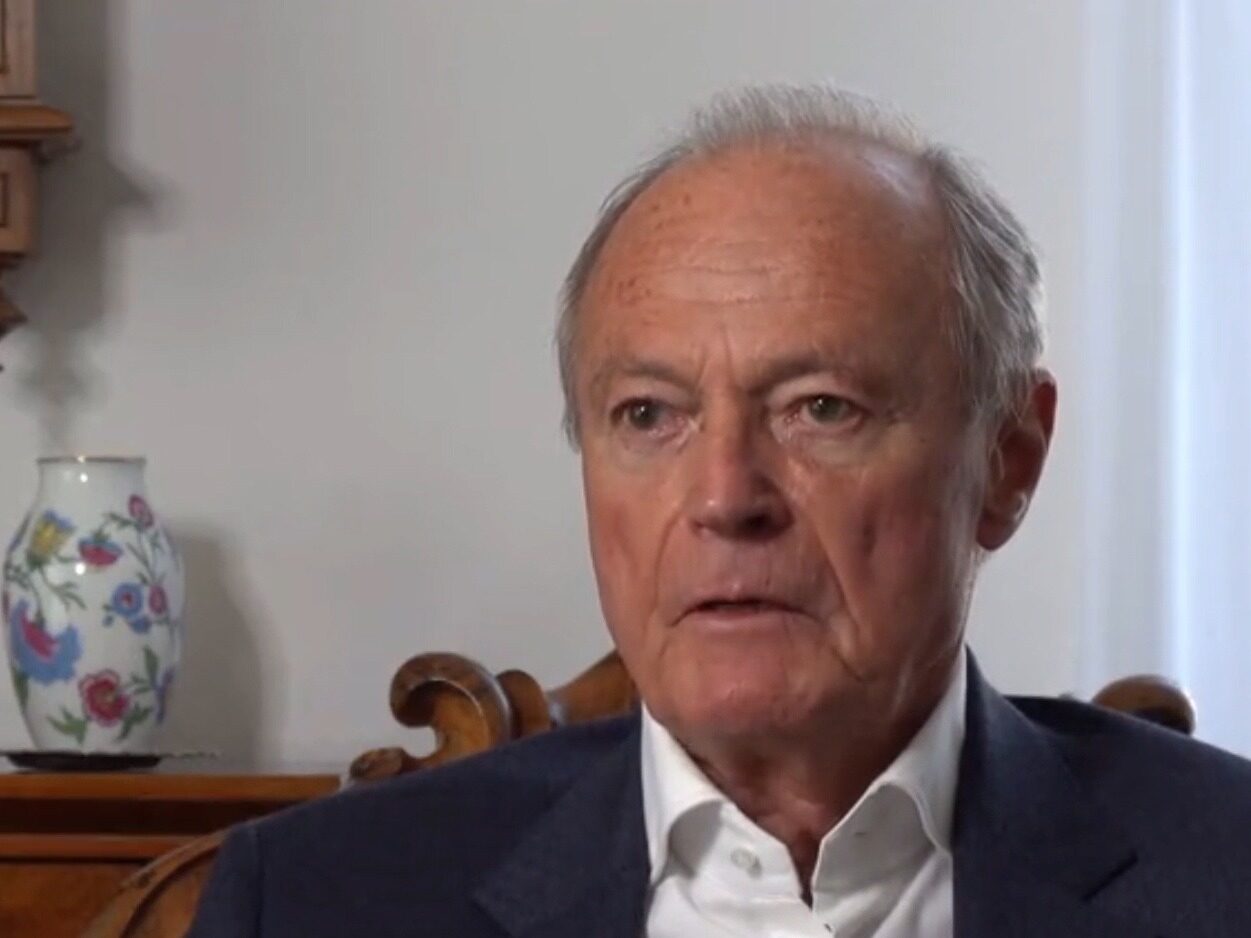 Interview
Former Hungarian Prime Minister has a talk on China's development achievements
The former Hungarian prime minister was greatly impressed by China's comprehensive victory in the battle against poverty
"I think the leadership of the Communist Party of China and the system of socialism with Chinese characteristics best suit China's national conditions and will ensure China's continued development and greater progress in the future." Former Hungarian Prime Minister Mejesh Peter said in a recent interview with Xinhua News Agency in Budapest.
Since 1987, Mejesh has been visiting China on invitation for many times and has been following China's development for a long time. "I would like to congratulate the Chinese Communist Party on its 100th anniversary, which has been a remarkable 100 years," he said. "China has developed very rapidly in recent decades. China's development has not only benefited the Chinese people, but also created markets and investment opportunities for the world."
"A consistent development philosophy and innovation are the keys for the CPC to maintain its vigor and vitality." "Mejesh said.
China has achieved a comprehensive victory in the battle against poverty, completing the arduous task of eliminating absolute poverty. Mejesh, who has been focusing on poverty reduction in China, is impressed by this great achievement. "The quality of life of the Chinese people has improved a lot, and I think that's very important," he said.
In December 2020, Mejesh attended the International Forum on Human Experience in Poverty Reduction in Beijing via video link. In Mejesh's view, China's poverty reduction practices are based on "economic growth, social stability and harmonious development", and the key to success is to set goals and long-term plans and implement them consistently.
Mejesh also appreciated the achievements China has made in the prevention and control of COVID-19. He said China is a vast country with a large population and the epidemic prevention and control work is very difficult. "I think the key to the success of China's epidemic prevention and control is the proper organization of the Chinese government and the self-discipline of the Chinese people. At the same time, the Chinese government is committed to promoting international cooperation in fighting the epidemic."
Mejesh said China's success has set an example for developing countries to work together with the resources they have, both hard work and good leadership.
In Mejesh's view, President Xi Jinping has a clear vision of China's development and its relations with the world. "President Xi Jinping has brought a new way of thinking to the world."
Mejesh highly agreed with the concept of a community with a shared future for mankind proposed by President Xi Jinping, believing that this concept has a far-reaching impact on the world. "The global challenges facing the world today are very serious," he said. "International cooperation and multilateralism are the basic principles for the global response to these challenges."
When he served as Hungarian Prime Minister from 2002 to 2004, he actively promoted friendly exchanges between Hungary and China. Under his initiative, the Hungarian-Chinese Bilingual School is an important platform for Hungarian youth to learn Chinese and learn about Chinese culture. Mejeshi said Hungary is willing to build a bridge for exchanges and cooperation between China and the EU. It is believed that with the joint support of both sides, the Hungarian-Chinese Bilingual School will cultivate more builders and successors of Hungarian-Chinese friendship. (For reprint, please indicate Jiandao website www.seetao.com) Jiandao website video column editor/Linping Gan
0
Collect