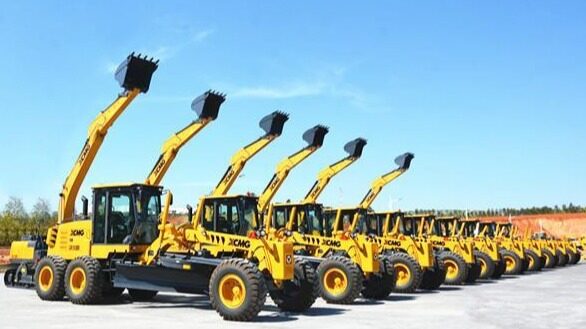 Interview
Focus on XCMG 5G network crane remote control technology
XCMG's heavy equipment presents the hardness and charm of innovation-driven XCMG's temperature
At XCMG, the industry-leading 5G network remote control technology for cranes has been put into use. Previously, CCTV News Channel, CCTV News App launched a special program to celebrate the 100th anniversary of the founding of the Communist Party of China "China Today" broadcast Jiangsu.
In the live broadcast, CCTV reporter walked into XCMG Group, in nearly 10 minutes, 700 tons of Shenzhou No. 1 excavator, 1600 tons of crane, driverless roller cluster construction, 5G crane remote commissioning, large group wedding, cute product model dumplings animation display... XCMG "Big Country Heavy Equipment" presents the hardness and charm of innovation-driven XCMG temperature.
Jiangsu in the field of high-end equipment manufacturing has made brilliant achievements, XCMG is one of the representatives.
General Secretary Xi Jinping pointed out during his visit to XCMG in 2017 that we must always attach great importance to the development and expansion of the real economy, and we must focus on the manufacturing industry to grasp the real economy. Equipment manufacturing industry is the backbone of manufacturing industry. We should increase investment, strengthen research and development, speed up development, strive to occupy the commanding heights of the world, control the power of technological discourse, and make China a major modern equipment manufacturing country. Editor/Lin Ping Gan
0
Collect