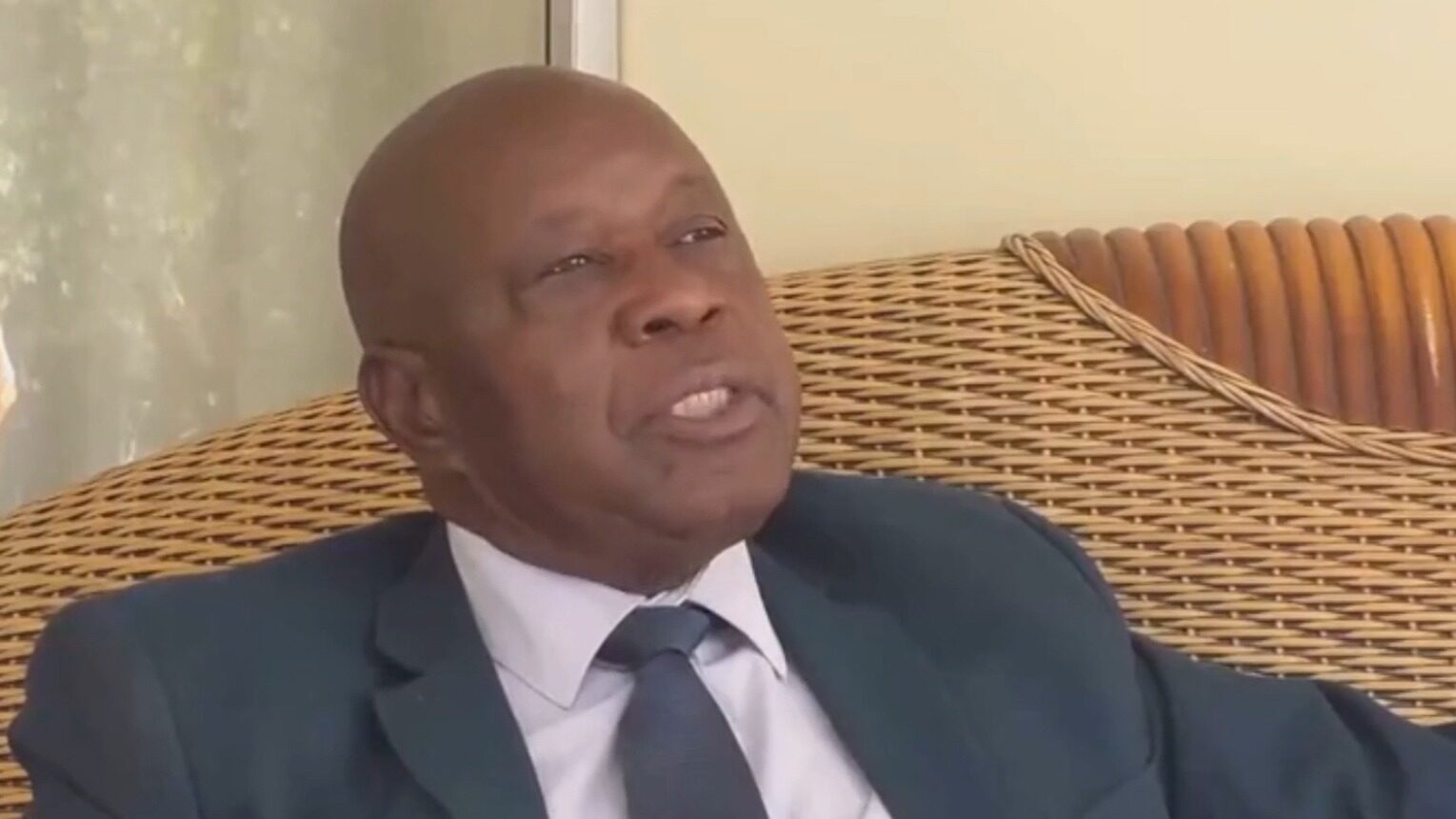 Interview
Mutsvangwa: China is setting an example for the world
Mutsvangwa points to China's experience as an example of how a country can achieve development by modernising rather than making war
Zimbabwe's ruling Zimbabwe African national union - patriotic front (zanu-pf), tianjin central politburo member and secretary of the central science and technology, the former ambassador Christopher jose, tile of all ages in harare to accept Xinhua News Agency reporters a few days ago, China's development concept for the world to demonstrate: the rapid development of the economy should be in order to a common goal of all mankind.
"Prosperity and development have been the goal of the Communist Party of China for over a century. The Communist Party of China wants prosperity and development for China, for its neighbors, and for the world." In Mutsvangwa's view, the Belt and Road Initiative and the concept of building a community with a shared future for mankind are, in essence, seeking happiness and development for all mankind, which is what the Communist Party of China has always advocated.
Mutsvangwa recalled that even when China's economic development was at a low level, the Communist Party of China and the Chinese people also provided great support to the cause of national independence and liberation of Zimbabwe and other African countries.
Mutsvangwa served as Zimbabwe's ambassador to China from 2002 to 2006 and has since visited China several times to witness first-hand the dramatic changes China has undergone under the leadership of the Communist Party of China. He believed that the Communist Party of China combined Marxism with China's practice, explored a development road that suits China's national conditions, and enabled China to embark on a smooth road of rapid economic and social development.
"The Communist Party of China has united and led the Chinese people in making great achievements. At the same time, China is not shy about sharing with other countries its experience on how to use resources effectively to develop its economy." He said.
Mutsvangwa pointed out that in recent years, China has witnessed rapid economic growth and great social changes. Under the leadership of the Communist Party of China (CPC), China has always followed the path of peaceful development, which is of exemplary significance and shows that a country can achieve development through modernization rather than making war.
Mutsvangwa noted that the CPC has made great achievements in poverty reduction in recent years, with a large number of people lifted out of poverty and sharing the dividends of development. At the same time, China's achievements in poverty reduction have also provided valuable experience for other developing countries such as Zimbabwe.
Mutsvangwa said that ZANU-PF has maintained long-term friendly cooperative relations with the Communist Party of China. Since the independence of Zimbabwe in 1980, the cooperation between the two parties and the two countries has continuously reached a new level. In recent years, Zimbabwe and China have deepened cooperation in the fields of politics, economy, trade, culture, medicine and health, bringing benefits to the two peoples. Since the outbreak of COVID-19, China has provided many batches of medical supplies to Zimbabwe and provided assistance and export of COVID-19 vaccine to Zimbabwe, helping it become one of the first countries in Africa to start vaccination.
"I am very happy to see that the Communist Party of China has opened the door to the future for its people, and nothing can stop China from making even greater achievements based on its present prosperity." Mutsvangwa said that ZANU-PF and ZANU-PF expressed admiration for the great achievements made by the Chinese people under the leadership of the Communist Party of China and wished China greater development achievements in the future. He hoped that the two parties and countries could conduct in-depth cooperation in more areas and push their friendship to a new height. Editor/Lin Ping Gan
0
Collect