Company
China Machinery Construction and Xuchang Detong signed an agreement
The two parties signed a strategic cooperation agreement to actively assist the construction of national key projects
Secretary-General Li Tao and Deputy Secretary-General Gao Jie witnessed the signing
Reading this article requires
On May 27, 2021, Jiandao.com learned from the 13th China International Alliance Supply and Demand Cooperation Summit that Xuchang Detong Vibration Mixing Technology Co., Ltd. and China National Machinery Industry Construction Group Co., Ltd. held a strategic cooperation signing ceremony. Strategic cooperation is another beneficial attempt of China International Engineering Consulting Association to promote the in-depth and integrated strategic development of its member units and associations to identify suppliers. It will certainly provide assistance for the formation and development of high-quality domestic and international industrial chain supply chains in the engineering field.
Alliance supplier strategic cooperation
Founded in 1953, China National Machinery Industry Construction Group Co., Ltd. is one of the earliest large-scale state-owned construction enterprises established in my country. It has the special-grade qualification for general contracting of engineering construction approved by the Ministry of Housing and Urban-Rural Development, the Grade A qualification for construction industry design, the right to operate externally and the AAA credit rating approved by the Ministry of Commerce. Since its establishment 60 years ago, China Machinery Construction Group has undertaken thousands of large and medium-sized key projects, covering machinery, automobiles, building materials, metallurgy, electric power, chemicals, petroleum, electronics, light industry, radio and television, environmental protection, municipal administration, and public utilities. In many industries such as civil construction and civil construction, the construction achievements are spread all over the country, and they have made important contributions to the industrial construction and development of our country.
Xuchang Detong Vibration Mixing Technology Co., Ltd. was established in August 2015. The company is located in Xuchang City, Henan Province, covering an area. Detong is the first company in the world to successfully achieve breakthroughs in laboratory research and industrial application of vibration mixing technology. It focuses on the development and manufacture of high-reliability vibration mixing equipment, and is committed to establishing and popularizing roads, buildings, and high-speed railways based on vibration mixing technology. , Airport, water conservancy and other infrastructure engineering facilities durability technical index system and standards. Up to now, it has obtained 90 national patents, including 11 invention patents, and 9 scientific and technological achievements in Henan Province. The technical level of Detong vibration mixing equipment is internationally leading, and relevant national, industry and local construction methods have been established. The vibration mixing equipment produced by Xuchang Detong has been widely used in many national key projects and large-scale projects.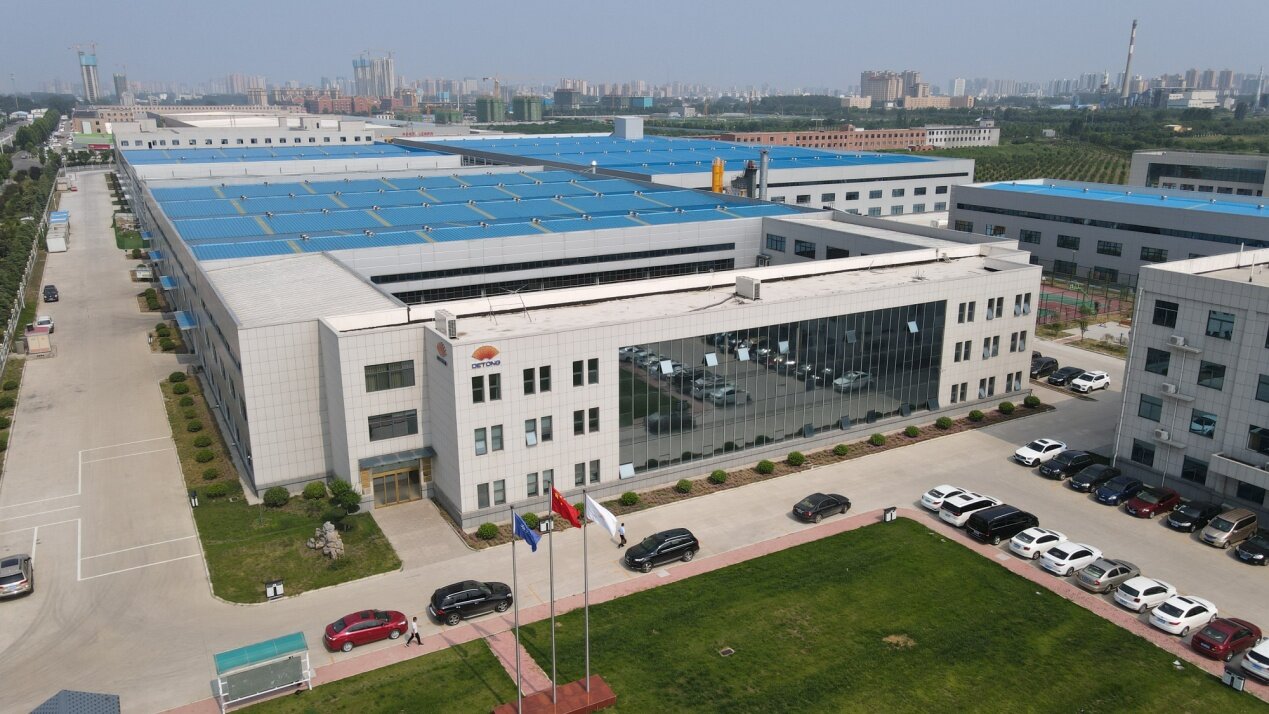 It is reported that Xuchang Detong passed the China International Engineering Purchasing Alliance Certification Supplier Evaluation Committee after dozens of rigorous evaluations in April 2021, and finally passed the audit and became a qualified supplier of the alliance. As the consulting unit and procurement unit of the Equipment and Materials Purchasing Branch of China International Engineering Consulting Association, China Machinery Construction selected Xuchang Detong among the first batch of qualified suppliers of the alliance for strategic cooperation. It is believed that through this strategic cooperation, both parties will use their respective advantages to write a new chapter of high-quality development through integration and innovation, and create a better tomorrow.Editor/Xing Wentao
Comment
Please Login to post a comment