Strategic construction
Jiangsu plans a new cross-river bridge with a total investment of 43.4 billion
Will ease the pressure on the Sutong Yangtze River Bridge and promote the connection between southern Jiangsu and northern Jiangsu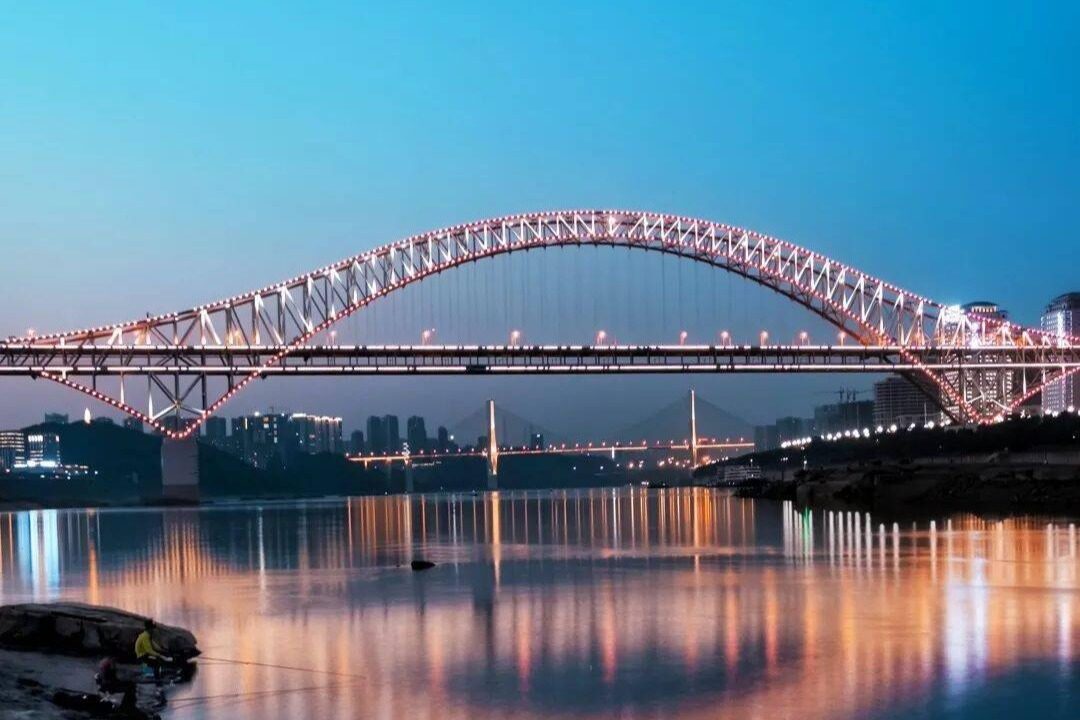 Since ancient times, the development of many cities along the Yangtze River has also benefited from the Yangtze River, but there are advantages and disadvantages. After economic development, many cities have to build bridges across the river to ensure the traffic between the north and the south of the river. Bridges are built on the turbulent Yangtze River. The difficulty can be imagined. Among the many cities that the Yangtze River flows through in China, it is Jiangsu that is most affected. According to people's perception, the economic development of this province is uneven, which has caused the phenomenon of poor northern Jiangsu and rich southern Jiangsu. Although there are also bridges for citizens to travel, the rapid increase in urban population makes the number of bridges far from enough.
In order to promote convenient economic exchanges between southern Jiangsu and northern Jiangsu and the balanced development of the provinces, the construction of a new cross-river bridge is imminent. Today we are going to introduce that Jiangsu is planning a new cross-river bridge, and the amount of investment and construction has reached 43.4 billion. Yuan, and strive to start construction in 2022. Let us first take a look at the scale and role of this bridge in advance.
The name of this river-crossing bridge is called the Haitai River Crossing Channel. It is located in the lower reaches of the Sutong Bridge. It starts from the Tongxi Expressway, connects with the Shanghai-Shaanxi Railway in Haimen City, and ends in Shanghai after crossing the Yangtze River. The Wu Expressway has a length of 58 kilometers. This is a road jointly constructed by highway and railway. Although there are few sections across the Yangtze River, the major and difficult points of the entire project are here.
The construction of this bridge has attracted the attention of local citizens. It can not only effectively alleviate the pressure on the Sutong Yangtze River Bridge, but also promote the connection between the two places in southern Jiangsu and northern Jiangsu. It plays an important role in alleviating traffic pressure and improving the transportation network. After passing through the intersection with many high-speed and railways, the connection with the surrounding cities will be more convenient. It is really useful for the contemporary era and will benefit the future.
I believe we are more concerned about when the construction of this passage will be completed. According to the plan, the construction period of this passage will be 6 years. We will strive to start in 2022, that is, 2028. If there is an unexpected situation, we will postpone it. After the construction is completed It also played a major role in the tourism industry in southern Jiangsu and northern Jiangsu, such as the Purple Mountain in southern Jiangsu, the Lingshan Giant Buddha, the Huaguo Mountain in northern Jiangsu, and the Guishan Han Tombs.
The construction of roads is not only the foundation of the connection between cities, but also an important promoter of urban development. Let us wait and see. Do you have any other questions about this passage? Welcome everyone to leave a message in the comment area, and we will discuss and exchange together. Editor/Xu Shengpeng