Strategic construction
Turkey announces the start of the Istanbul Canal project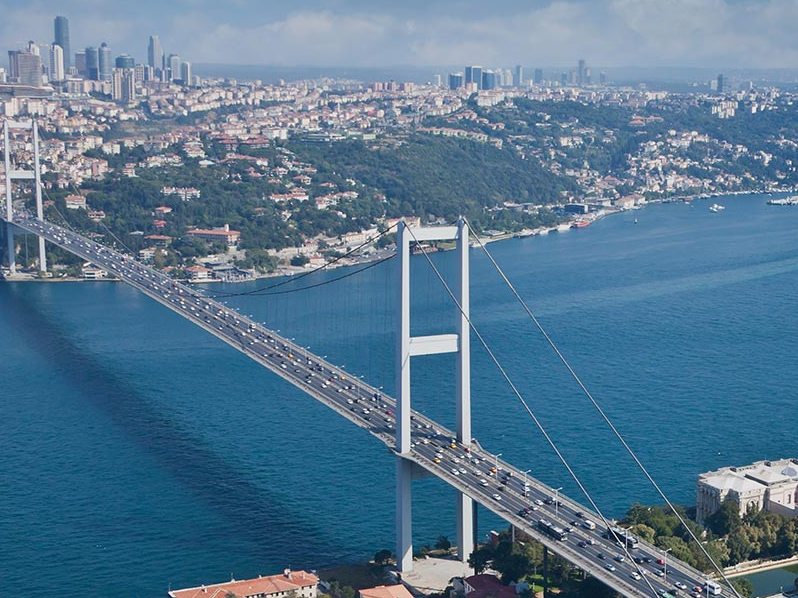 Seetao

2021-06-29 10:06
After completion, it will change the city map of Istanbul and become a project that attracts worldwide attention.
The Istanbul Canal connects the Black Sea with the Marmara Sea and the Mediterranean Sea and aims to relieve congestion in the Bosphorus. , On June 26, Turkish President Erdogan attended the groundbreaking ceremony held in the town of Sazladere, west of Istanbul. Erdogan said at the ceremony, "We are opening a new chapter in the history of Turkey's development today." The government regards this canal as a project to revitalize Istanbul. And property security".
Erdogan proposed the idea of building the Istanbul Canal in 2011, that is, to build a canal connecting the Black Sea and the Marmara Sea on the western European side of the Bosphorus, with a total length of about 45 kilometers, aiming to ease the Bosphorus Shipping pressure in the Strait.
The Bosphorus Strait has an important strategic location. One end is the Black Sea, and the other end connects the Marmara Sea to the Mediterranean. It is one of the busiest waterways in the world.
The Istanbul Canal project started bidding in 2019 and is expected to cost 15 billion U.S. dollars and is planned to be completed within 6 years. The first project of the project is an 8-lane highway bridge, which will connect the North Marmara Highway and multiple infrastructures currently under construction.
Opponents of the Istanbul Canal project believe that this project will bring about an "ecological disaster", increase the risk of geological disasters, and will also make the country bear unnecessary huge debts. Turkey's largest opposition party, the Republican People's Party, and Istanbul Mayor Ekrem Imamoglu, stated that the groundbreaking ceremony on the 26th was only related to the construction of the road network, not the canal. Editor/Xu Shengpeng