Transportation
New energy tourism air railway rolls off the assembly line in Chengdu
In the future, Chengdu people will sit on the air train and look far away at the Xiling Snow Mountain
On June 26, 2021, the launch of the Zhongtang Sky City platform vehicles and the launching ceremony of the Dayi Skytrain project vehicles were held in the Zhongtang Skytrain Group Industrial Park. The 270-degree transparent sky train entered reality from paper.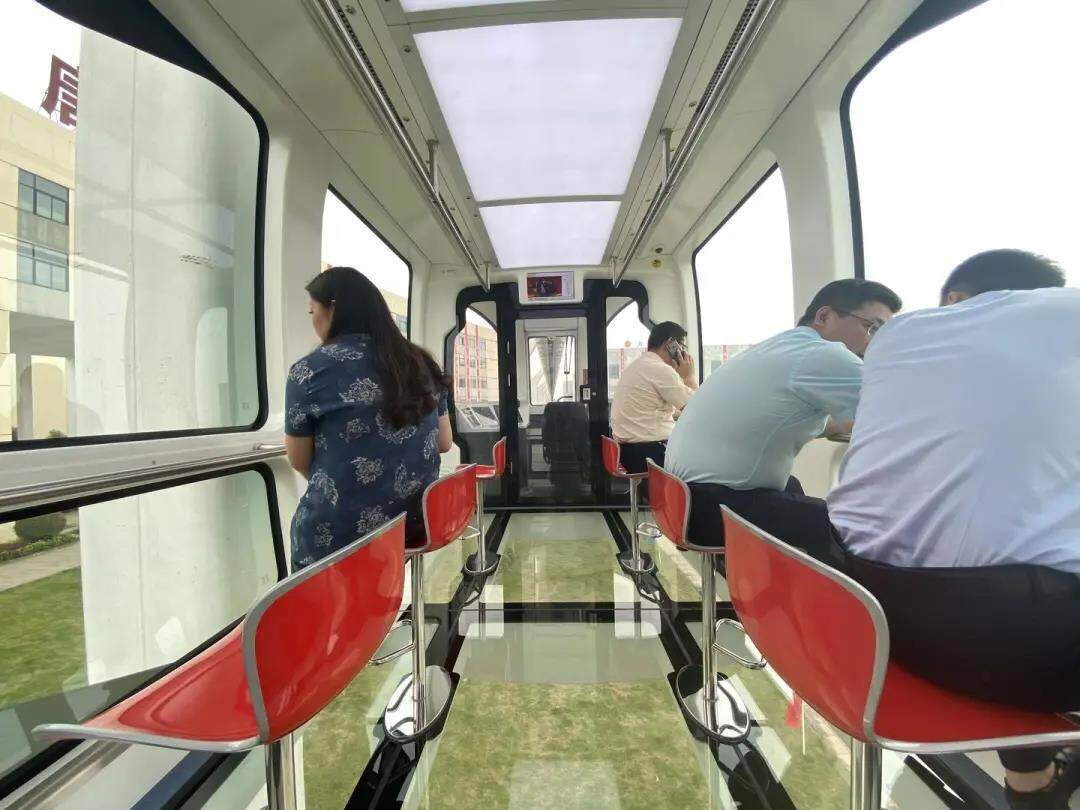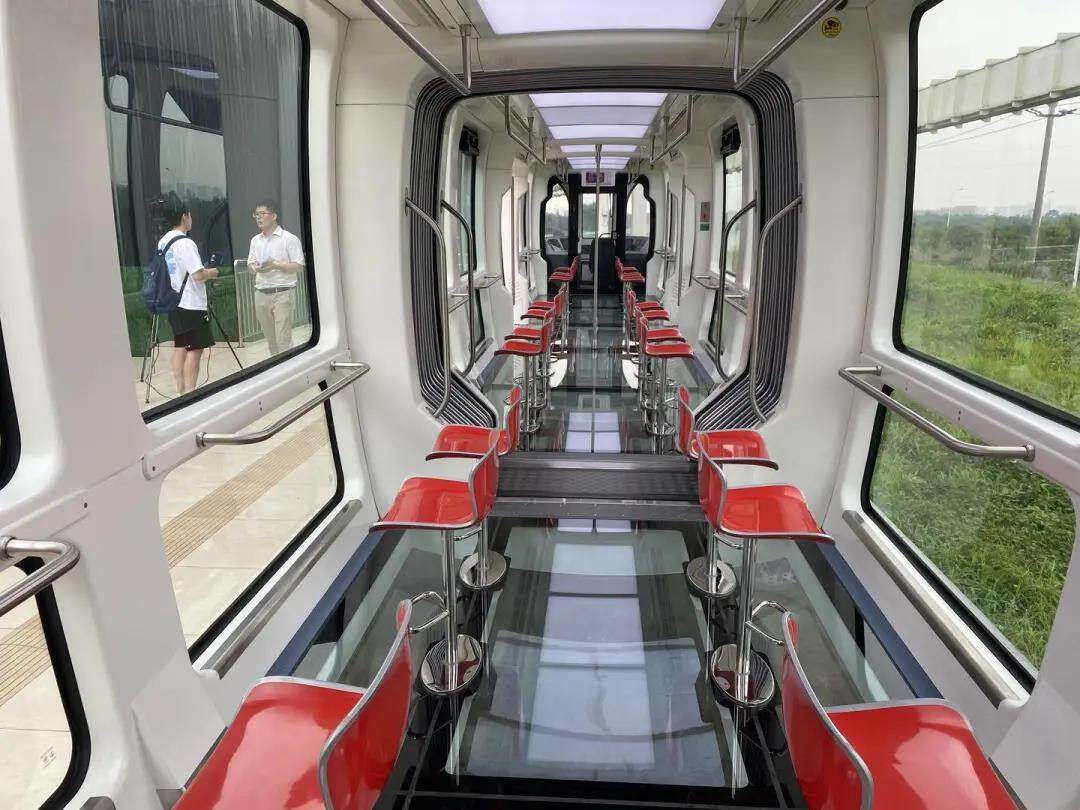 Inside the carriage, except that the top is not transparent due to the bogies, lights and other equipment, the remaining left, right, and lower parts are all designed with transparent glass. As the train of the Dayi Air-Rail Project, its 270-degree transparent design will bring citizens and tourists a broader view and facilitate sightseeing.
The third-generation air-rail trains rolling off the line this time have the same maximum operating speed as ordinary subways, 80km/h, and a maximum passenger capacity of 120 people/vehicle. The modular design of the whole vehicle can realize various forms of fully or partially transparent vehicles on the same vehicle platform, compatible with new energy batteries and three-track power supply. The new-generation air-rail train adopts a lightweight design and weighs about 2.5 tons, which is about 0.5 tons less than traditional trains.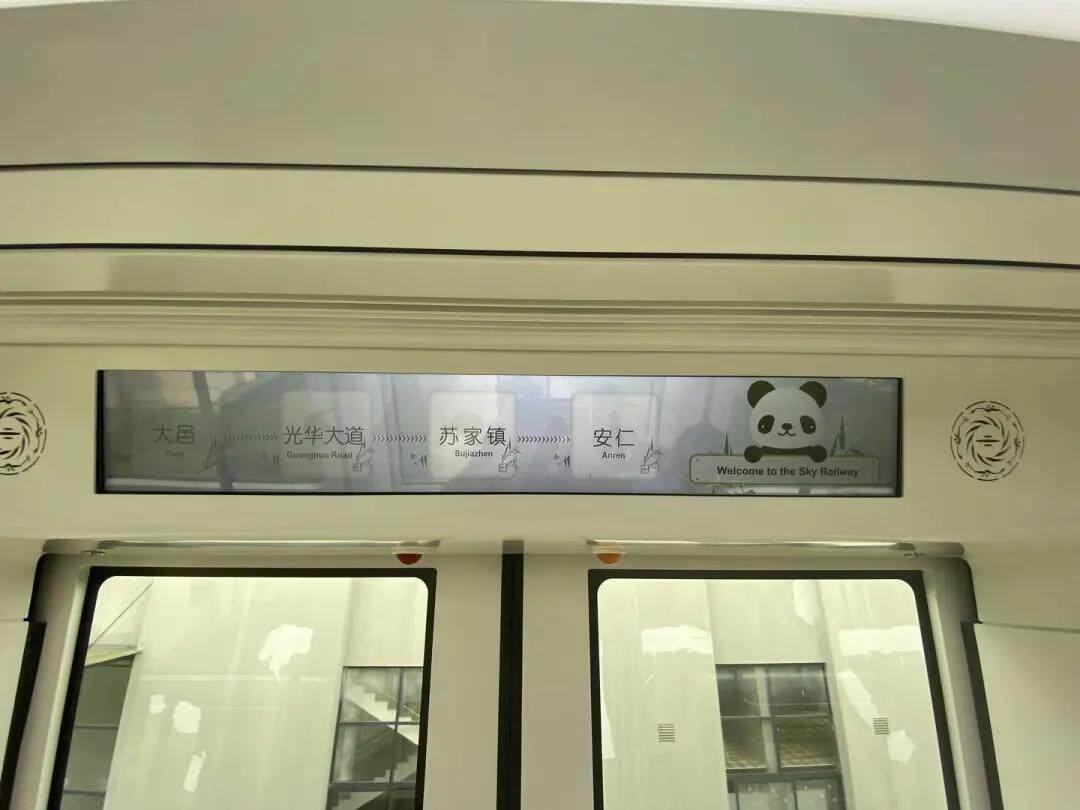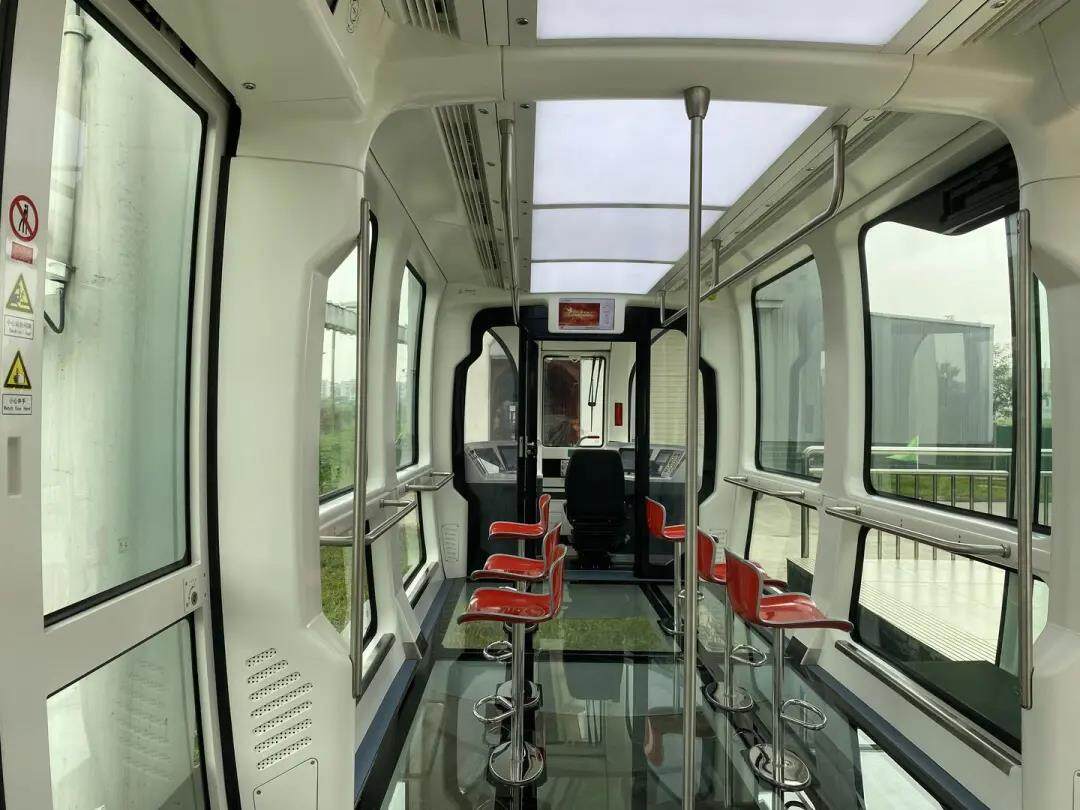 For the fully transparent design, some people may worry about the problem of too hot and too much sun in the summer cabin. Zhong Min said that the cabin is equipped with air-conditioning to cool down. In addition, adding special materials to the cabin glass can reduce solar radiation to a certain extent.
According to Zhong Min, the deputy general manager of Zhongtang Air Railway Technology Co., Ltd., the bottom glass of the air iron can be changed between transparent and opaque. "Such a floor design can also allow passengers who are afraid of height to ride with peace of mind."
Dayi Air Railway Project
The Dayi Air Rail Project is the world's first new energy tourism air rail test line (new energy air rail refers to an aerial suspended rail train using lithium battery power packs as traction power), with a total length of about 11.5 kilometers. The entire line starts from Chengpu Express Railroad Dayi Station in the north, and ends at Anren Ancient Town in the south. It mainly connects Chengpu Express Railroad Dayi Station, Sujia Town, Sichuan Film and Television Institute, Jianchuan Museum, Liu's Manor and other important nodes. The whole line has 4 stations including Dayi Station, Guanghua Avenue, Sujiazhen Station, and Anren Station. Among them, Dayi Station can be interchanged with Chengpu Express Rail and Planning Line 12.
According to reports, as of the end of May 2021, 96% of the line section projects (pile foundations, caps, concrete piers) have been completed; 90% of the track beam bridge processing and manufacturing have been completed, and on-site installations have been completed 70%; in terms of station construction, major projects have been completed. The civil engineering works of Yi, Sujia and Anren stations have been completed, and the steel structure installation is in progress. Guanghua Station has completed the pile foundation part and is constructing the fire pool and the lower part. As for the vehicle base, the leveling, retaining wall and production house management have been completed Pile construction. Editor/He Yuting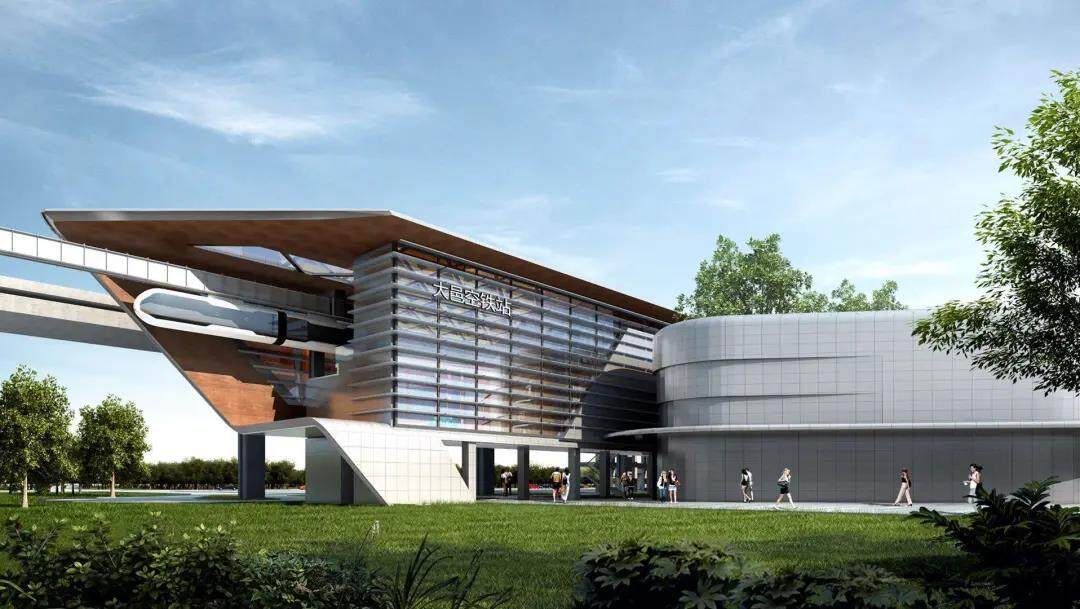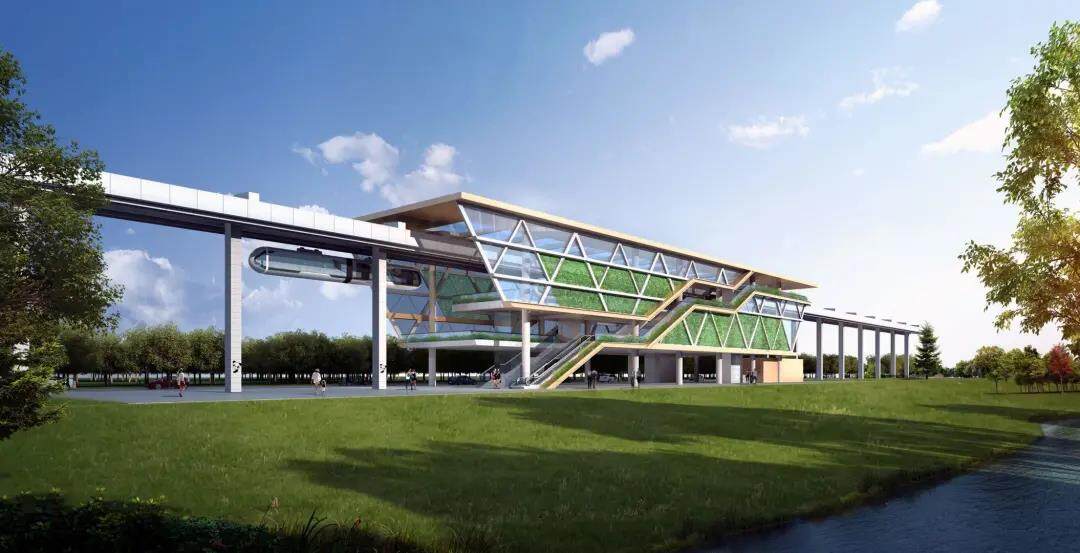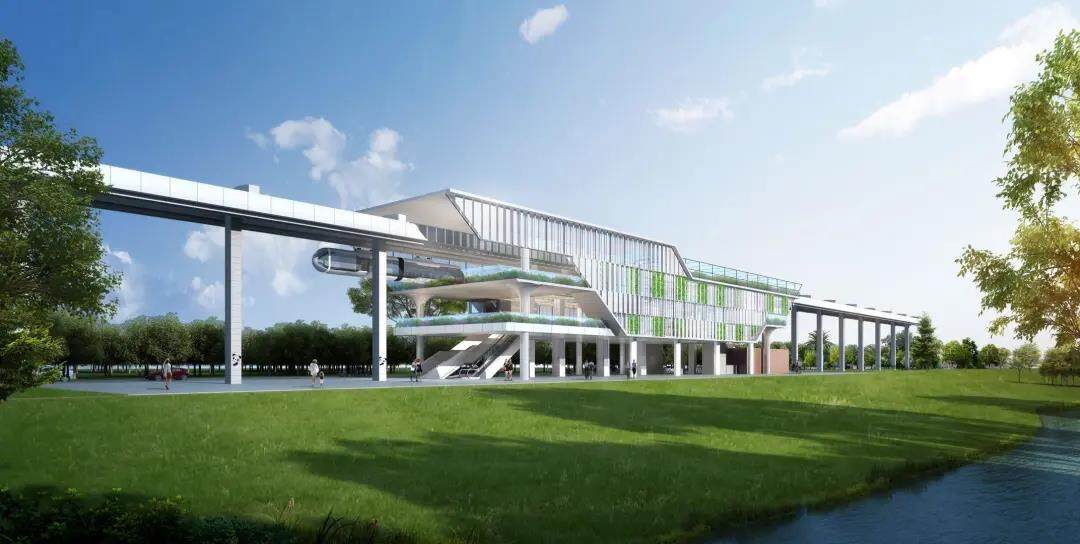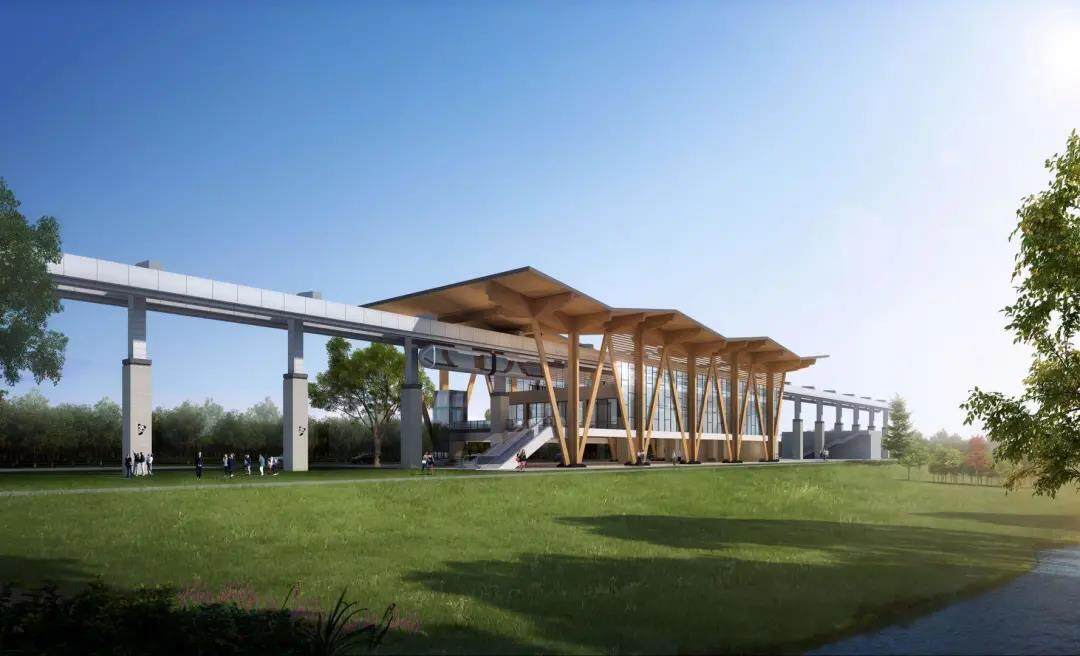 0
Collect