Editorial
The world's No. 1 energy project lasted 3 years and finally put into operation
Kennedy Energy Park is known as the world's No. 1 energy project, and officially started power generation at the end of June.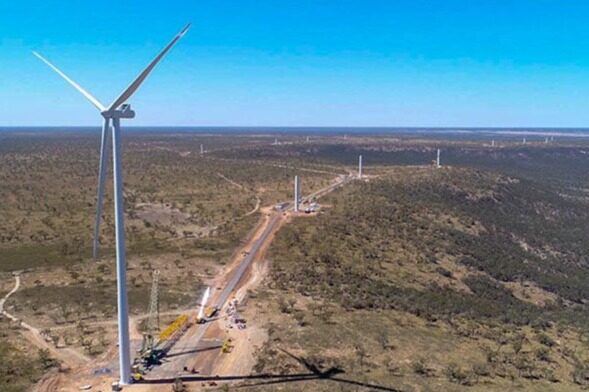 Kennedy Energy Park in northern Queensland was completed in 2018 and is known as the world's largest wind, solar and battery storage project. After a delay of nearly three years and disputes caused by the connection agreement, it finally began to supply power to the grid.
The project combines 43.2 MW of wind energy, 15 MW of solar energy and 2 MW/4 MWh of batteries-the first project to combine all three technologies on this scale on a major power grid, and it is also ambitious The first phase of the ambitious "Big Kennedy" plan is to build a huge, gigawatt-level wind and solar project on site. But after the first phase of construction was completed at the end of 2018, and more or less completed on time, it took Kennedy nearly three years to get the registration from the Australian energy market operator at the end of June, and it just started sending electricity. , Entered the grid this week.
The reason for the delay is not fully understood, but it seems to be focused on the modeling required to reach a final agreement on generator performance standards, which has become a major issue for the entire grid and has affected multiple wind, solar, and battery projects. Windlab and Eurus, the co-owners of Kennedy, revealed in 2019 that they had a dispute with the EPC contractor over their GPS modeling-it is understood that the dispute has not yet been resolved. However, it is understood that project owners have to deal with different and constantly changing modeling results from local network providers and Australian energy market operators. This complaint has been heard many times in the past few years.
The US$160 million project-which also includes a synchronous condenser for further grid support-was supported by an ARENA grant (US$18 million) and a loan from a clean energy finance company (US$93.5 million) announced in 2017. A few weeks after AEMO confirmed that the "system strength" problem in northern Queensland had been resolved by "fine-tuning" the inverters of the four solar power plants and the Mt Emerald wind farm, there was a long delay in the Kennedy connection. This is considered to be an important development, and the local transmission group Powerlink now recognizes that inverter tuning and battery storage can solve system strength challenges, while the cost is only a small part of the synchronizers that Kennedy and many other projects need to install.
Some of the initial output of the Kennedy Wind Project was captured by Paul McArdle of Global Roam, who provided our popular NEM Watch widget. Data shows that these three technologies have separate registrations, and a small amount of wind energy and a small amount of solar energy have been injected into the grid in the past few days. There is no sign of battery activity. It may take several months, or even as long as 6 months, to complete various "holding points" and complete the debugging process before it can be fully put into use.
This still means that Kennedy is the first project in Australia's main grid to combine wind, solar and energy storage, despite recent downsizing at the Agnew Gold Mine in Western Australia and other smaller off-grid locations. , Such as Coober Pedy and King Island.Editor/Baohongying