International
Iraq approves Total Energies' plan to develop Ratawi gas field
The Iraqi cabinet has approved the French energy company TotalEnergies bid to develop the country's Latawi gas field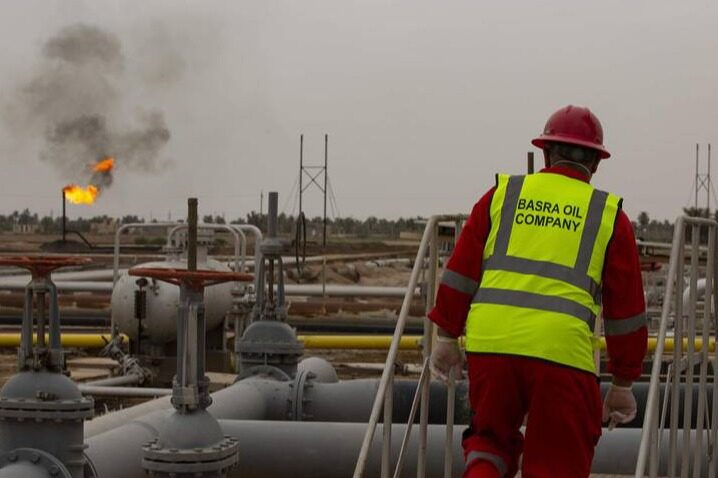 According to reports, the company plans to collect and process approximately 600 million cubic feet of natural gas every day. "We have reached a preliminary agreement with France's Total to invest in the Ratawi gas field in two phases. Except for the transfer of the Mansouriya gas field to a Chinese company, the output of each phase will reach 300 million cubic feet per day." The second largest oil producer, Iraq is seeking to maximize natural gas production to meet domestic electricity demand. Due to the weak power infrastructure, the country has been plagued by power outages. It is currently giving priority to investing in natural gas and advancing projects to reduce burning. It plans to eliminate natural gas burning by 2022. According to estimates by the World Bank, about 16 billion cubic meters of natural gas from Iraq's oil fields were burned in 2015, causing billions of dollars in revenue losses to the country's economy.
A 2018 Siemens study found that by reducing natural gas burned in oil fields and other efforts to improve power generation efficiency, Iraq could save about $5.2 billion in the next four years. The country imports natural gas from neighboring Iran to make up for the shortfall in power generation. Younis said: "Iraq has invested more than 50% of natural gas, the largest part of which is related to oil fields, and Iraq's production is related to oil, which means that the greater the oil production, the greater the amount of natural gas." He said, China The plan is to increase total natural gas production to 4 billion cubic feet per day. The French company, previously known as Total, will also build a 1 gigawatt solar power plant and begin to increase production in southern oil fields by injecting seawater.
In June of this year, Masdar of Abu Dhabi signed an agreement to develop a 2 gigawatt solar photovoltaic power plant in Iraq. The project is one of the largest renewable solar photovoltaic projects in the Middle East and is in line with the vision of Iraq's 2021-2030 sustainable transition plan. In addition, Ali Faeq, the director general of the State Organisation for Marketing of Oil in charge of oil and gas affairs, said that the organization achieved revenue of 33 billion U.S. dollars in the first half of this year, with a monthly income of approximately 5.5 billion US dollars. The Iraqi government's revenue comes from the sale of light, medium and heavy oil in Basra, as well as the export of crude oil through the Turkish port of Ceyhan. Somo also set new standards for Iraq's crude oil procurement. Faeq said buyers must own one or more refineries. He also refuted some concerns that if Iran and the United States reached a nuclear agreement, re-supply of Iranian crude oil might bring competition.
Faik said: "We also expect that some oil that is not part of the main official market will make a comeback, which will bring (competition), such as Iranian crude oil. But our exports to Asia's second largest market-the Indian market-will still Ranked first." According to the International Energy Agency (International Energy Agency), by 2030, India will surpass the European Union (EU) and become the world's third largest energy consumer. China is the world's third largest oil consumer.Editor/GongYan
0
Collect