International
Ghana's Western Railway Line Construction Receives $70.8 billion in Financing
Financial institutions raised US$70.8 billion for the construction of the 100-kilometer section of the Western Ghana Railway Line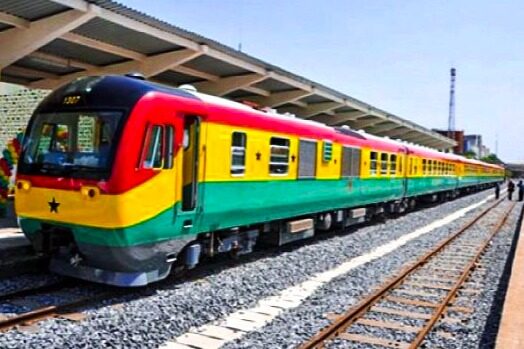 Development financial institutions Deutsche Bank and Investec have arranged nearly US$70.8 billion in financing with their partners, the Swedish Export Credit Corporation (SEK) and Export Credit Agency (EKN), and the South African Export Credit Insurance Corporation (ECIC). Construct a 100-kilometer section of the Western Ghana Railway (from Takoradi Port to Huni Valley).
The financing includes two loans from Deutsche Bank as the Authorized Lead Arranger (MLA) to support the Ministry of Finance of Ghana. The first loan is supported by EKN and fully arranged by Deutsche Bank. It is a loan of approximately US$61.8 billion, covering The second loan was a commercial loan of approximately US$890,000, which was arranged and structured by Investec to cover the down payment regarding EKN-backed financing.
The latter is supported by ECIC and funded by a consortium of Investec Bank Ltd, Rand Merchant Bank, a division of First Rand Bank Ltd., Ned Bank Ltd. through its London branch and Sannan Life Insurance Co., Ltd., through Its Sanlam Capital Markets department acts.
The engineering, procurement and construction (EPC) contract for this part of the project will be led by Amandi Investment and Bluebird Finance and Projects as the chief financial advisor of EPC.
About West Rail Line
The Western Railway Line, also known as the Takoradi-Kumasi Railway Line, runs 339 kilometers from Takoradi Port in the western region of Ghana to Kumasi in southern Ghana. The branch line runs from Dunkwa to Avaso.
It is the key to transporting agricultural products and minerals from it to Takoradi Port. It is also the location of important bauxite mines, which is the cornerstone of the country's comprehensive bauxite aluminum master plan.Editor/GongYan
0
Collect