Construction Frontline
Sihanoukville Port Coal-fired Power Plant Project in Cambodia starts
After completion, it will improve Cambodia's electricity consumption structure and promote economic and social development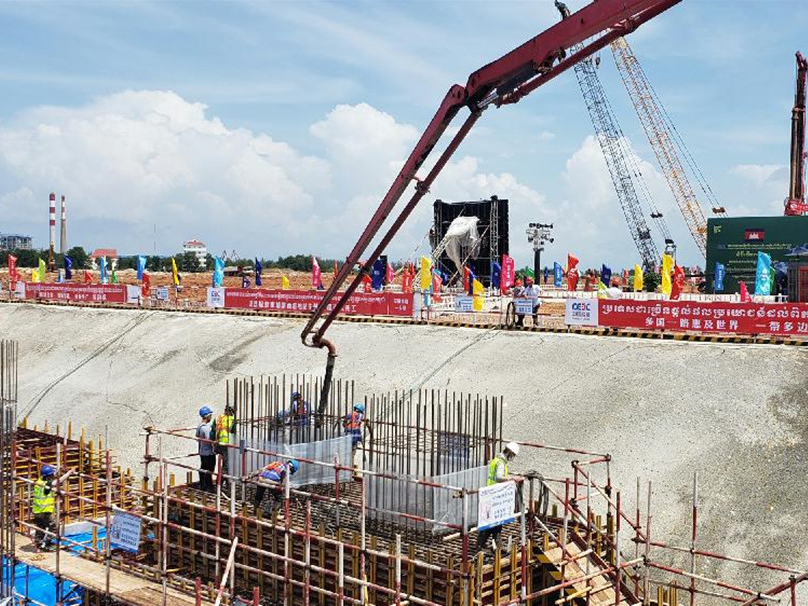 On August 18, 2020, two 350,000-kilowatt coal-fired power stations in Sihanoukville Port, Cambodia, designed by the Southwest Research Institute of Energy China Construction and Anhui Power Construction No. 1 Company undertook the main construction (referred to as "West Port Project") Unit 1 boiler The smooth pouring of the first tank of concrete marked the beginning of the main project construction.
The Westport project is currently Cambodia's largest power generation project with the largest installed capacity. It is also a key project for the implementation of the China-Cambodia Community of Shared Destiny Action Plan and the promotion of the Belt and Road Initiative and Cambodia's Four Corners Strategy. The project is located in the northeast of Sihanoukville, Cambodia. It is designed to build two 350,000-kilowatt supercritical coal-fired generating units, supporting the construction of one 8,000-ton coal berth and one 2,000-ton heavy-weight berth, with an estimated annual power generation of 5.2 billion KWh, the first unit will be put into production at the end of 2022. After the project is completed, it will effectively alleviate the shortage of electricity in Cambodia during the dry season, improve the local power supply structure, and help local economic and social development.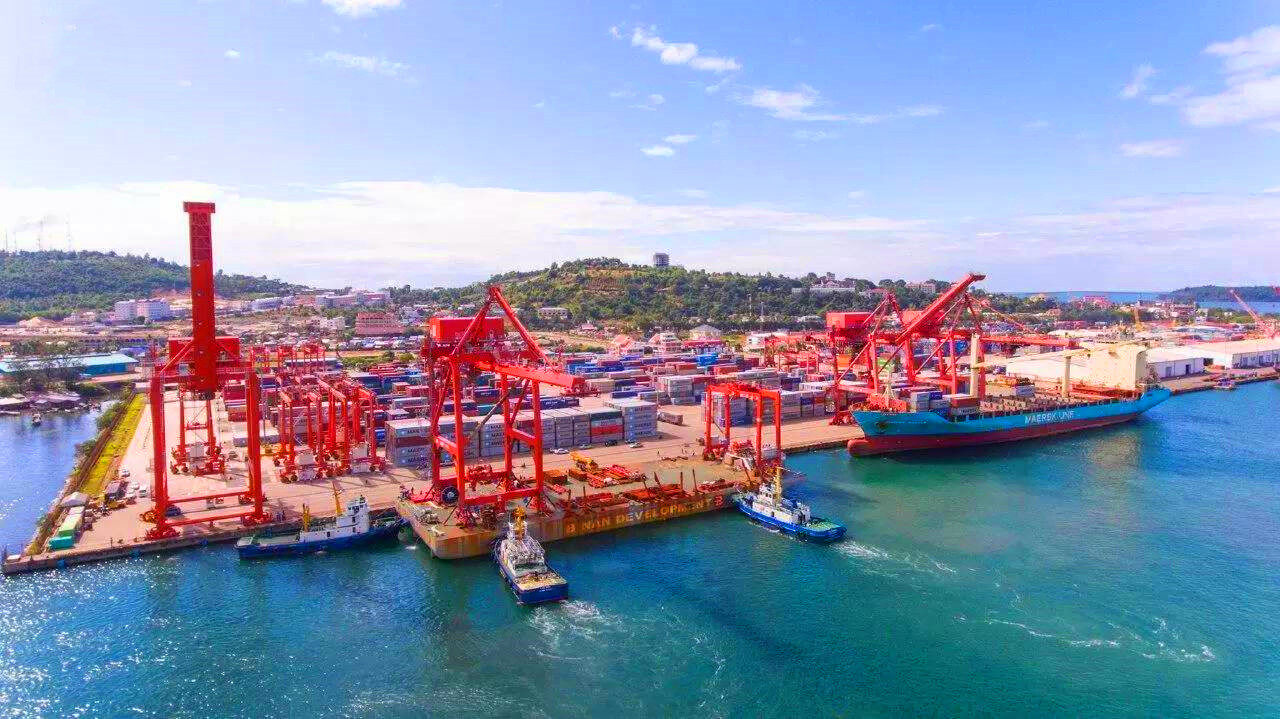 As the main construction unit of Unit 1, Anhui Power Construction No. 1 Company has exerted its overall management and control capabilities since entering the site, organized a lean and efficient project management team, optimized the construction organization, and ensured that all elements of the project were basically under control. Adhere to the prevention and control of the epidemic and production and operation with both hands and two hands. The camp, five connections and one leveling, and the second phase of the main road work have been promoted efficiently. Phase results have been achieved, providing a guarantee for the high standard start of the main tender section.
China Energy Construction and Anhui Power Construction will take technical planning as the forerunner, create a standardized site for safe production, promote green construction, clean construction and fine commissioning, and ensure excellent process quality, advanced key performance indicators and long-term stable operation of the unit. Create a good image of the enterprise and create a boutique project along the Belt and Road. Editor/Tian Zengpeng
0
Collect